Wandering around the Olympic Park on a sunny Saturday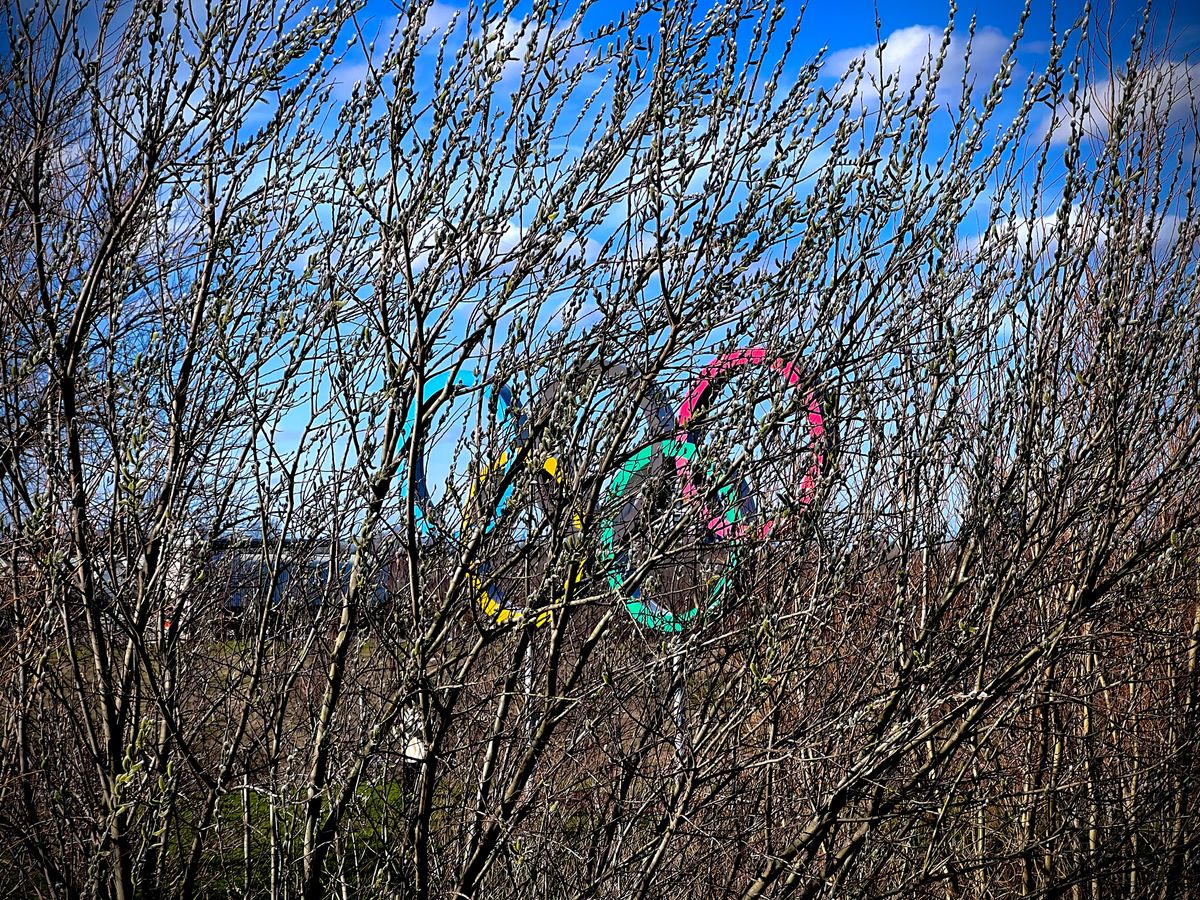 We went for a nice walk in the sun yesterday. Spring is on its way, and that led to some nice photo opportunities around the Olympic Park and Hackney Marshes.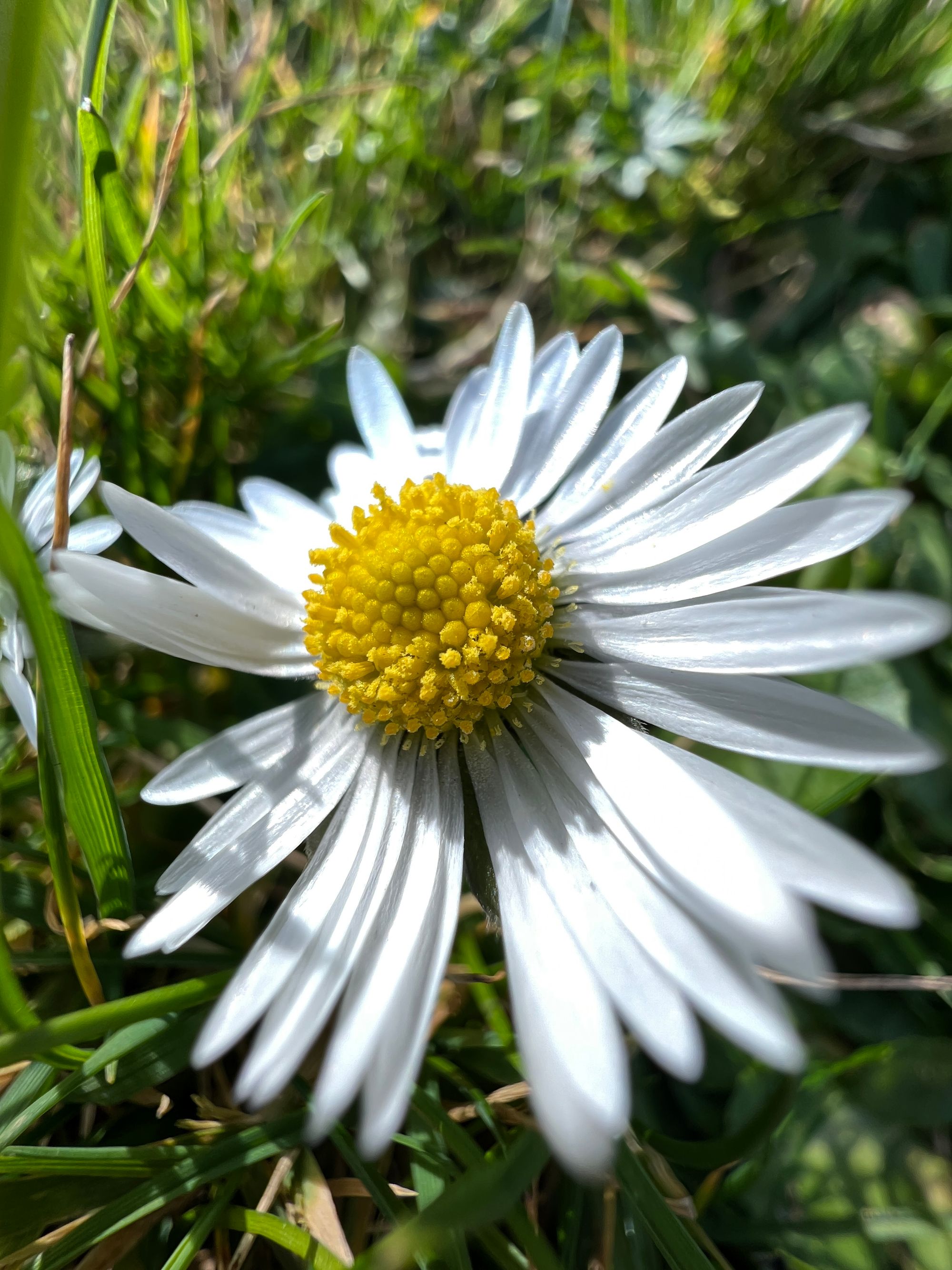 We walked through the London Blossom Garden, and witnessed some blossom there for the first time since its opening (as Diamond Geezer indicated at the time of the Blossom Garden's opening in late May last year, blossom season was well and truly over—you'd have to wait 10 months for the full effect.) The first three trees have now started to bloom. It'll be a while until we see the full effect, but even now, it's pretty, particularly with the swathes of daffodils in the background. (I doubt the family playing a rounders-like game and the other family arriving on a bike for a picnic were quite in keeping with the sombre ambiance that I'm sure the designers intended—but this is in the middle of a park, so I'm not sure what they expected.)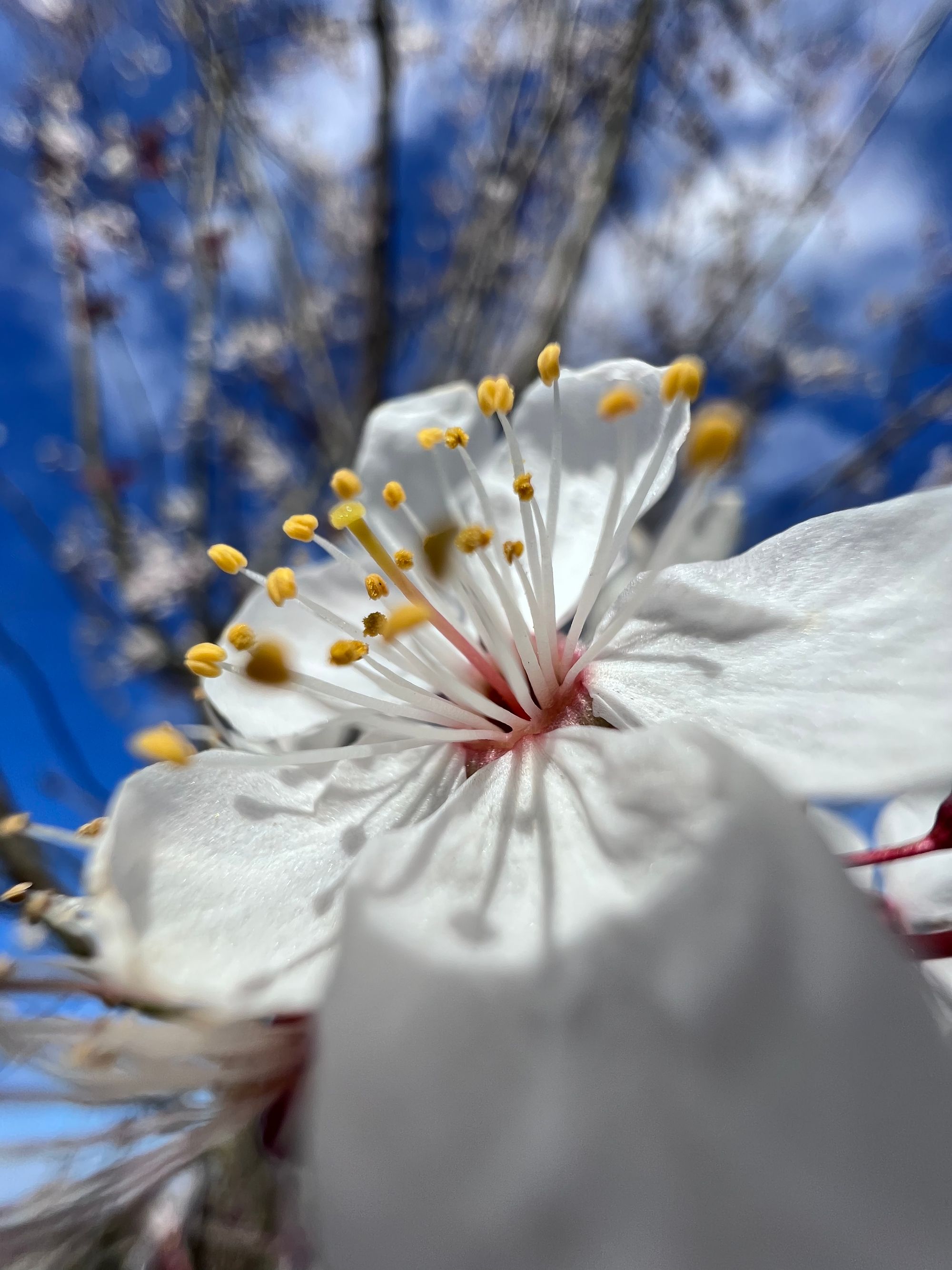 The tall residential towers around East Village retain, as ever, their wind tunnel effect. Many of the newly planted trees around the freshly-erected towers are already leaning. Visually, at least, they can produce some arresting scenes.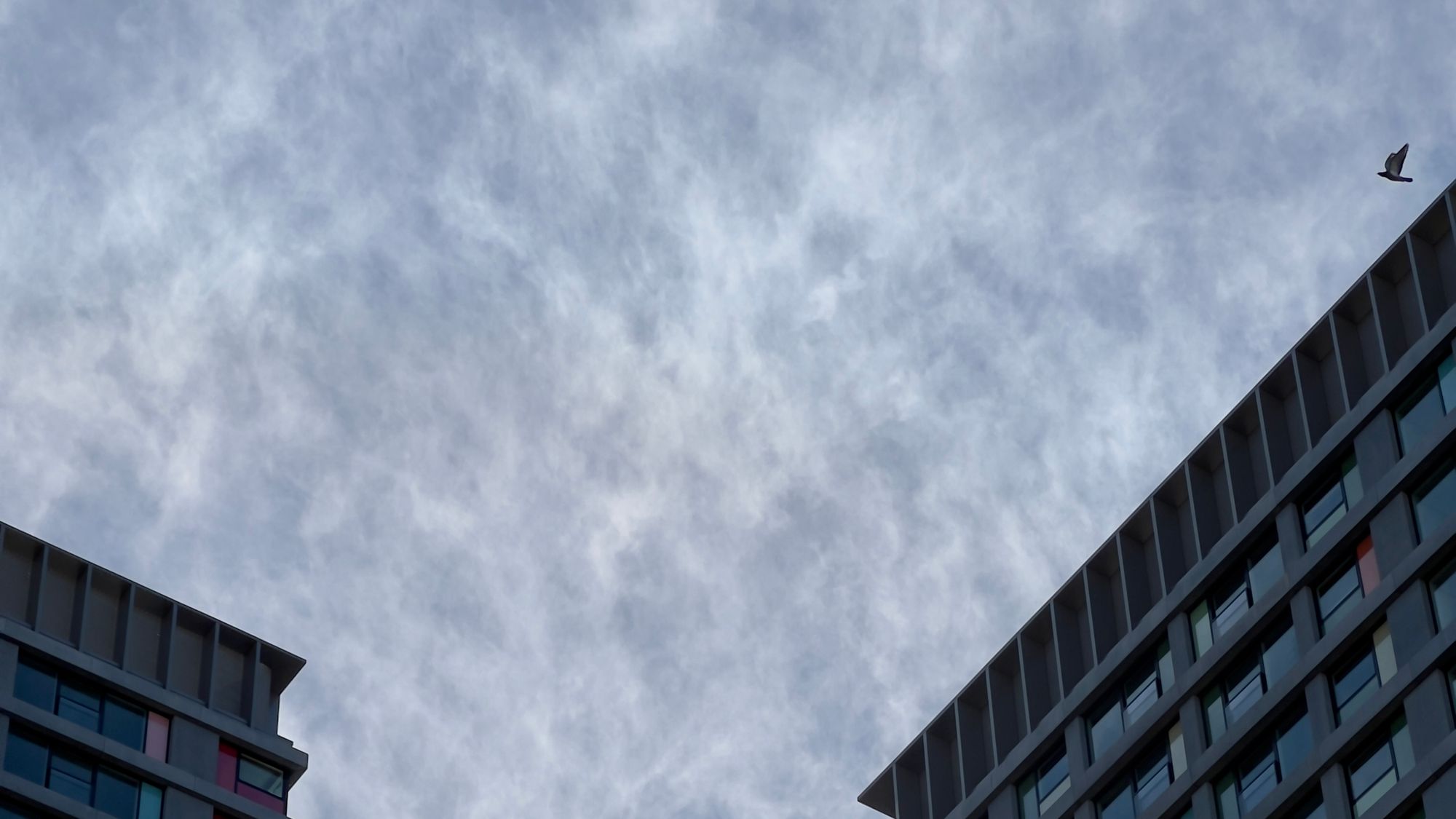 Here East, the former Olympic media centre, has had some attention paid to the landscaping too. Even if it's not a great deal, it's still nice to look at. A bee was even interested in one of the crocuses.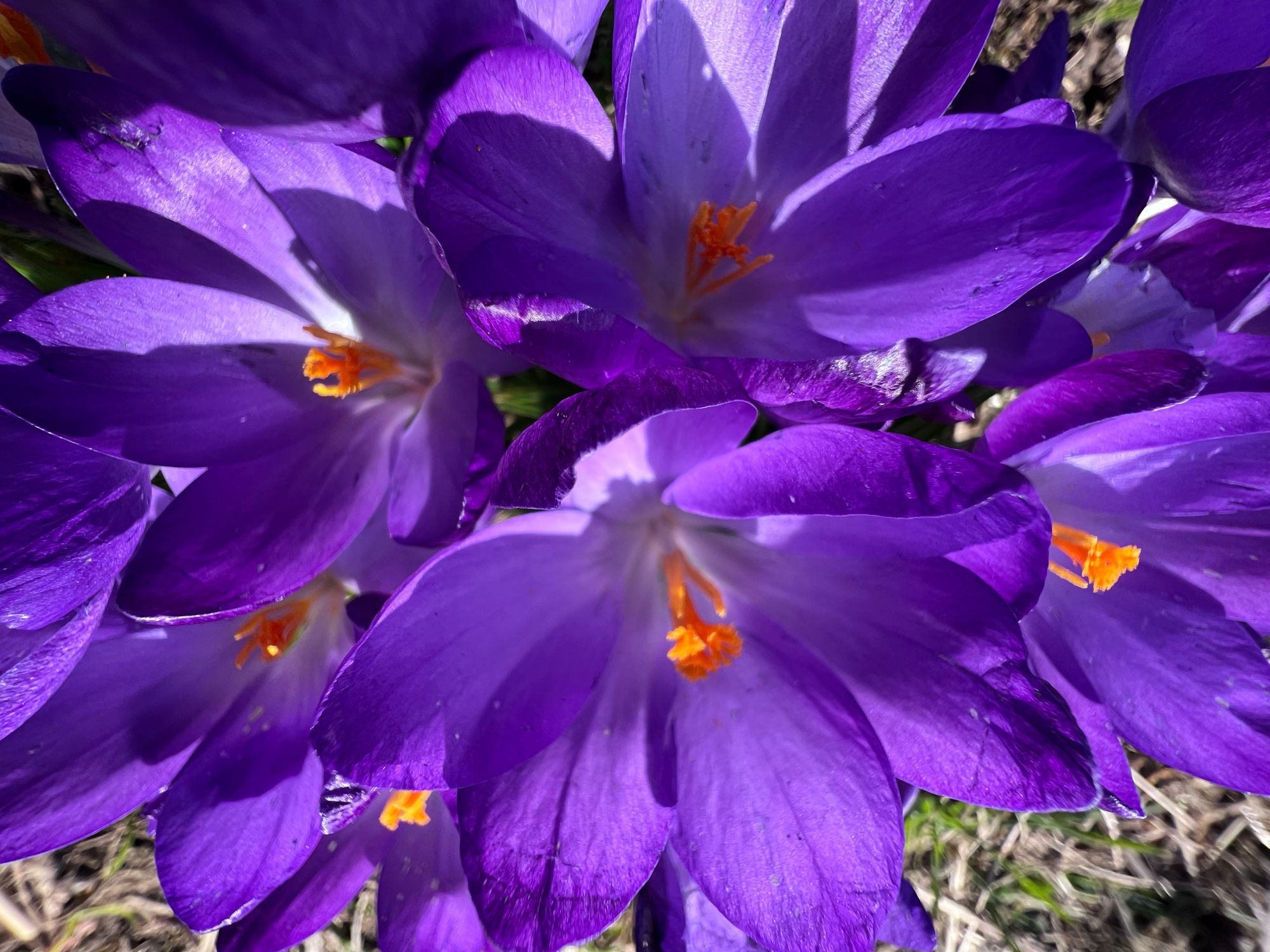 We found more trees in blossom as we walked further along the River Lee Navigation towards Hackney Marshes. The light produced an interesting effect here.