This guide, when it was on my old website, was much longer. It had a listing of every single episode since Doctor Who came back on TV, with marks out of ten and 'critical paths.' I've made it much simpler and more manageable now. Partly because I hadn't updated the old one for years, partly because the producers have made an effort to make the show more accessible.
The main goal of this guide is to get new viewers up-to-date as quickly as possible with Doctor Who so you have a clue what's going on when the next episode airs.
This page was last updated in October 2022, after the broadcast of The Power of the Doctor. It should get you as ready as you can be for the show's three-episode 60th anniversary event, which will air in November 2023.
Who is Doctor Who?
Doctor Who is a show about travelling in space and time.
The Doctor (that's his only name that matters) is the main character. He is an alien, a Time Lord, and travels the universe in the TARDIS, a spaceship and time machine. He usually brings some human friends in tow, gets into scrapes, and rights wrongs along the way.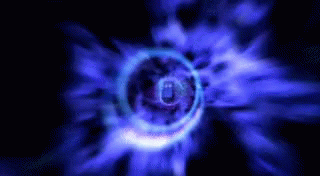 The TARDIS disguises itself as a police telephone box from the UK in 1963. It's not supposed to do that, but the Doctor doesn't seem too bothered about fixing it right now.
When their bodies are wounded, aged, or dying, Time Lords can replace them with a process called regeneration, giving them a new face, a new voice, and sometimes a change in their gender or apparent species. The Doctor is currently on his fourteenth (ish) body. (In the real world, of course, this is the way the producers re-cast the Doctor. The thirteenth, and most recent, Doctor was played by Jodie Whittaker. She will be followed in 2023 by Ncuti Gatwa, but not before David Tennant, who was the tenth(ish) Doctor, returns to the role for three anniversary specials.)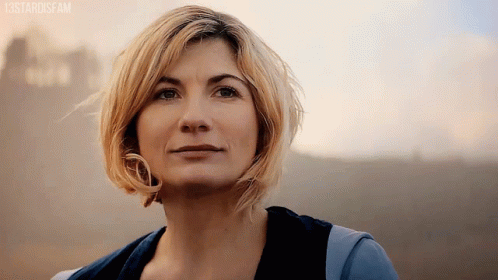 Some recent favourites
Want to be reasonably up to date with the newest stuff? Try this if you don't have the time for much else…
All these episodes are from Doctor Who's most recent three series (11 to 13.) Starring Jodie Whittaker as the Doctor, Mandip Gill as Yasmin, with Bradley Walsh as Graham, Tosin Cole as Ryan, and John Bishop as Dan.
11.01 The Woman Who Fell to Earth (writer Chris Chibnall, director Jamie Childs)
The Thirteenth Doctor falls from the sky and lands, very neatly, in a train in Sheffield. She makes some new friends, and is caught in a race against time while her body's still rebuilding itself.
11.06 Demons of the Punjab (writer Vinay Patel, director Jamie Childs)
The Doctor's friend, Yaz, has been given her grandmother's old watch, and senses there's something she's not being told about her Nani's past. Team TARDIS follow the watch and land in Partition-era India, with Yaz's Nani about to marry someone who isn't her grandfather. A startlingly simple and powerful Doctor Who episode and an instant classic.
11.09 It Takes You Away (writer Ed Hime, director Jamie Childs)
A very atmospheric story that has the Doctor solving a universe-bending mystery. The fam finds a teenage girl alone in a cabin in Norway, terrorised by monsters and wondering what's happened to her widowed father. A bit weird, but very enjoyable.
12.01 & 12.02 Spyfall (writer Chris Chibnall, directors Jamie Magnus Stone and Lee Haven Jones)
This is just the right side of pantomime and supremely enjoyable, even during the iffier bits. Spies are being murdered, so the Doctor paints a target on her back by engaging in some spycraft—and, in the resulting James Bond pastiche, comes face to face with her own nemesis.
12.04 Nikola Tesla's Night of Terror (writer Nina Metivier, director Nida Manzoor)
A fun historical romp that's a better love letter to Nikola Tesla than any plasticky supposedly 'autonomous' vehicle will ever be. Excellent visuals in this one, too.
12.05 Fugitive of the Judoon (writers Vinay Patel and Chris Chibnall, director Nida Manzoor)
The Doctor and her mates detect a Judoon platoon heading for Earth, hell-bent on capturing a fugitive. But the identity of the fugitive, and the crime they're on the run for, surprises everyone. Tense and surprising, this one knocks it out of the park.
12.07 Can You Hear Me? (writers Charlene White and Chris Chibnall, director Emma Sullivan)
To some degree this feels like The Mental Health Episode™, but I enjoyed it a lot. A visually bizarre and at some times disgusting montage of nightmare fuel with trippy imagery and the Doctor at the limit of what she can do for her friends.
12.08 The Haunting of Villa Diodati (writer Maxine Alderton, director Emma Sullivan)
The Doctor and friends go to Lake Geneva, 1816, to meet Mary Shelley. But something's wrong. The house appears to be re-arranging itself. And Shelley is in no mood to write her seminal Frankenstein... yet...?
12.09 & 12.10 Ascension of the Cybermen/The Timeless Children (writer Chris Chibnall, director Jamie Magnus Stone)
This is a divisive one. A frenetic, and at times confusing, finale for season 12. It's a wall of noise and imagery that dares to ask: "who is the Doctor?" and furthermore: "does it really matter?" I really enjoyed it. (Many people did not.)
Series 13: Doctor Who: Flux (writers Chris Chibnall and Maxine Alderton, directors Jamie Magnus Stone and Azhur Saleem)
With series 13, Doctor Who shakes things up with a tight, six-episode story. Something is happening to space, and time, and planets across the universe are simply disappearing. Can the Doctor defeat the terrifying Flux anomoly—and will she be able to outrun the decisions she has made and the past she's forgotten?
2022 New Year's Day special: Eve of the Daleks (writer Chris Chibnall, director Annetta Laufer)
A tense, and surprisingly cute, base-under-siege story. A brilliantly video-gamey time loop mechanic with some Daleks, but every time you die, it gets harder. Huge fun!
2023 BBC Centenary special: The Power of the Doctor (writer Chris Chibnall, director Jamie Magnus Stone)
Probably the most chaotic episode of Who in years, this is a delightfully messy love letter to the show's 59-year heritage. Old companions! Explosions! The Master dancing to Boney M's Rasputin! And, for the first time in decades, the Doctor thinks to park the TARDIS and step outside before regenerating so she doesn't blow it up. Glorious.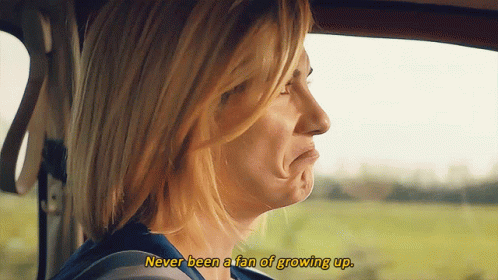 Some deeper cuts
If you want to delve deeper into some of Doctor Who's enormous body of episodes, you might enjoy these. If you like one, check out that entire season for more of that Doctor-companion dynamic:
3.10 Blink (writer Steven Moffat, director Hettie MacDonald. David Tennant as the Doctor, Freema Agyeman as Martha Jones, with Carey Mulligan): This is proper horror. Statues that will send you back in time and feed on your lost days. Deft, sharp, terrifying. Don't blink.
1.02 The End of the World (writer Russell T Davies, director Euros Lyn. Christopher Eccleston as the Doctor, Billie Piper as Rose): The Doctor takes Rose, his new friend, to the future—to the end of the world. But something's not right on the observation platform, as the blooming sun begins to engulf the Earth…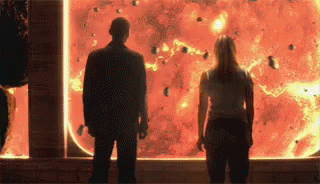 1.06 Dalek (writer Robert Shearman, director Joe Ahearne): The Doctor was the only survivor of the war between the Time Lords and the Daleks… wasn't he? Directed with urgency and a mounting sense of morbid terror, this is a corker.
4.03 Planet of the Ood (writer Keith Temple, director Graeme Harper. David Tennant as the Doctor, Catherine Tate as Donna): when Doctor Who goes ambitious and it lands well, it's the best show on television. This story of a species forced into servitude is just that.
5.01 The Eleventh Hour (writer Steven Moffat, director Adam Smith. Matt Smith as the Doctor, Karen Gillan as Amy): An almost perfect, laugh-a-minute, fast-paced introduction to the Eleventh Doctor, and the little girl whose garden the TARDIS crashes into one night…
8.08 Mummy on the Orient Express (writer Jamie Mathieson, director Paul Wilmshurst. Peter Capaldi as the Doctor, Jenna Coleman as Clara): The Doctor and his friend Clara have pushed each other to the limit. They have lost their patience and agreed to part ways. But there's time for one last hurrah. A journey on a spaceship styled like the Orient Express—but one by one, the passengers and crew are starting to die suddenly…
Classic season 17, serial 2: City of Death (writers David Fisher, Douglas Adams and Graham Williams, directed by Michael Hayes. Tom Baker as the Doctor, Lalla Ward as Romana): A good way to dip your toes into some classic, pre-revival Doctor Who! Paris. An attempted theft of the Mona Lisa. Time distortions. Bouillabaisse! A charming story from the late 1970s that's still enjoyable today.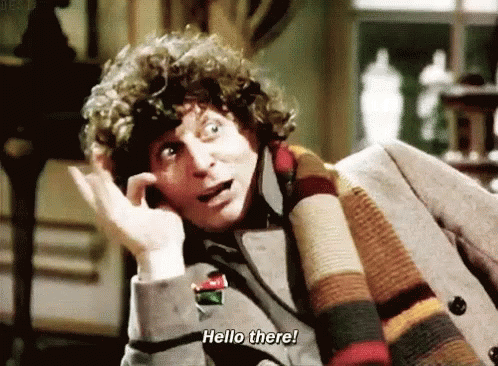 10.03 Thin Ice (writer Sarah Dollard, director Bill Anderson. Peter Capaldi as the Doctor, Pearl Mackie as Bill): The Doctor and his student Bill have landed in London in 1815, on the frozen surface of the River Thames. Below the surface, something is taking children… Watch this, then watch all of series 10. It's brilliant.
---
The GIFs on this page are not licenced under a Creative Commons licence as they feature content from the show (owned by the BBC.) Everything else is.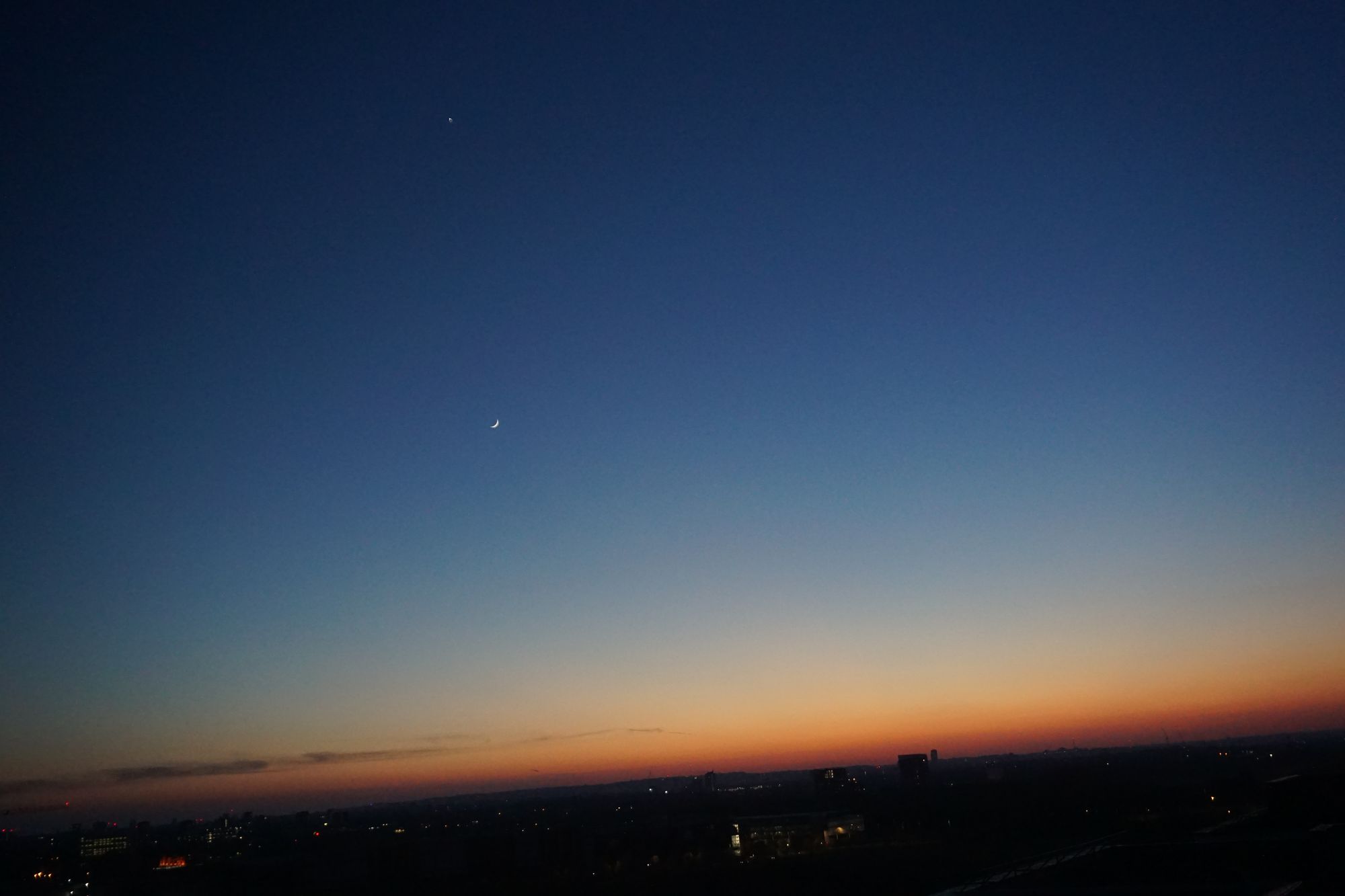 Fear makes companions of all of us...