Impressions of Brighton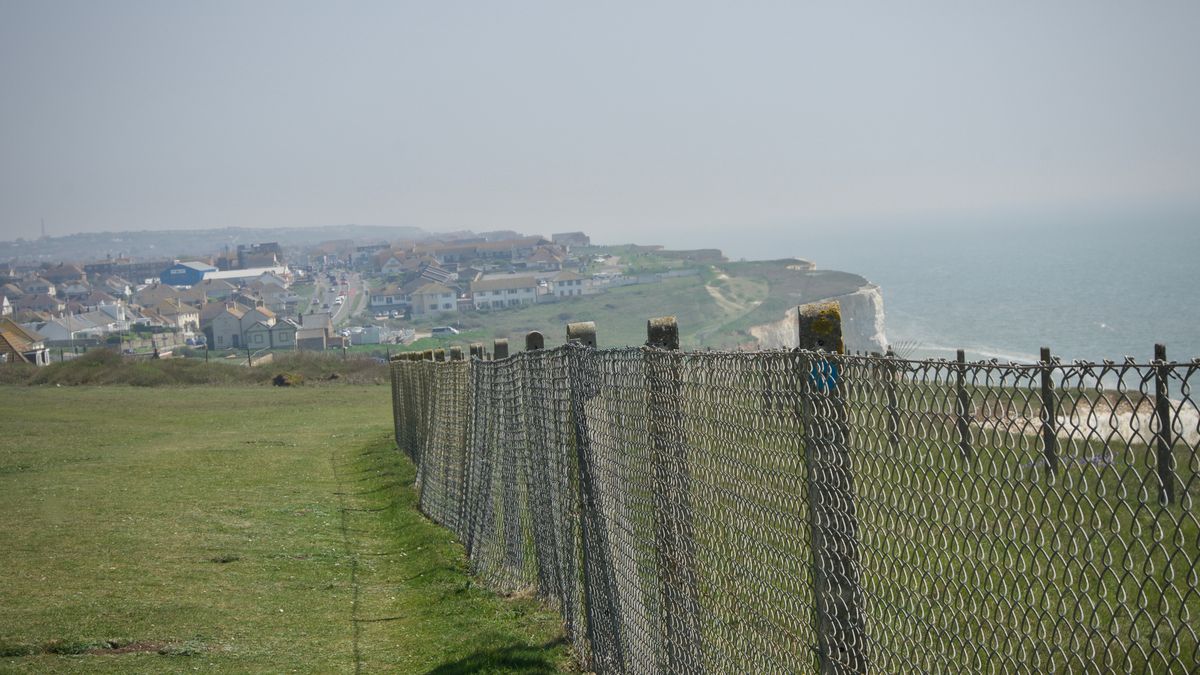 I took a train to Brighton on Easter Monday. The weather was kind. It didn't rain. It was quite windy. And my new touring bike developed a fault with the dynamo lighting system. But I had fun! And I got some good photos…
I strapped my tripod to the top tube and cycled from Brighton down to the seafront, then eastwards past the marina and towards Rottingdean and Newhaven.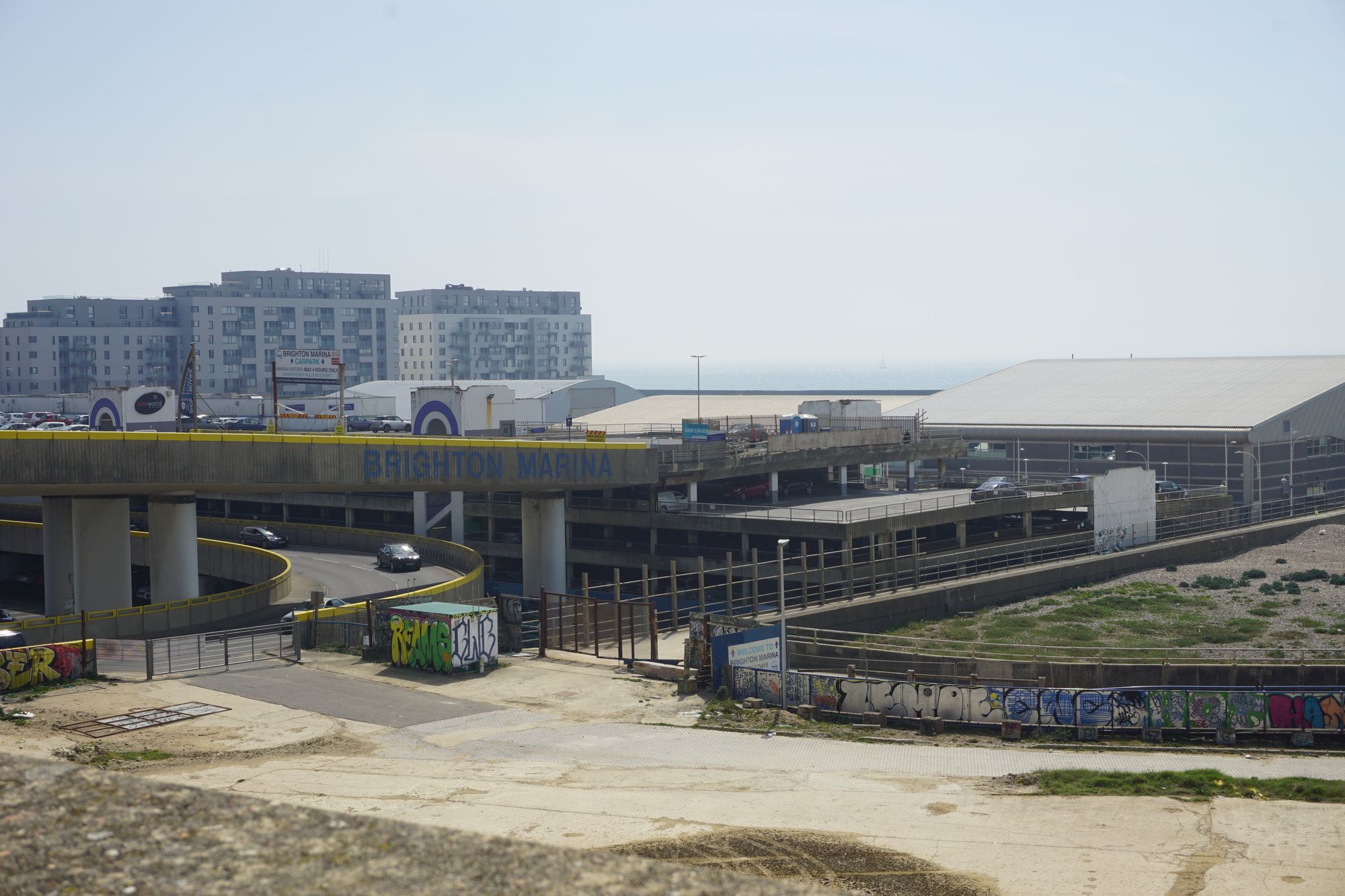 There was a fierce headwind, and the quality of the cycleways was extremely variable. There's a decent (but narrow) cycle path along the seafront as you leave Brighton; at various points, the cycleway gives up and throws you out onto the adjacent multi-lane road; for a period on the route to Newhaven, it sends you down 'quiet' back-streets with high gradients, potholes the size of craters, and minimal traffic calming; at one point it even directed me down a narrow alley with a "CYCLISTS DISMOUNT" sign directly beneath the sign indicating it was part of the National Cycle Network.
Newhaven itself was more of the same, and there wasn't much to see. I stopped for a coffee break and to check my route and my camera. On the way back, I followed my phone's navigation and used a nice route along the waterfront.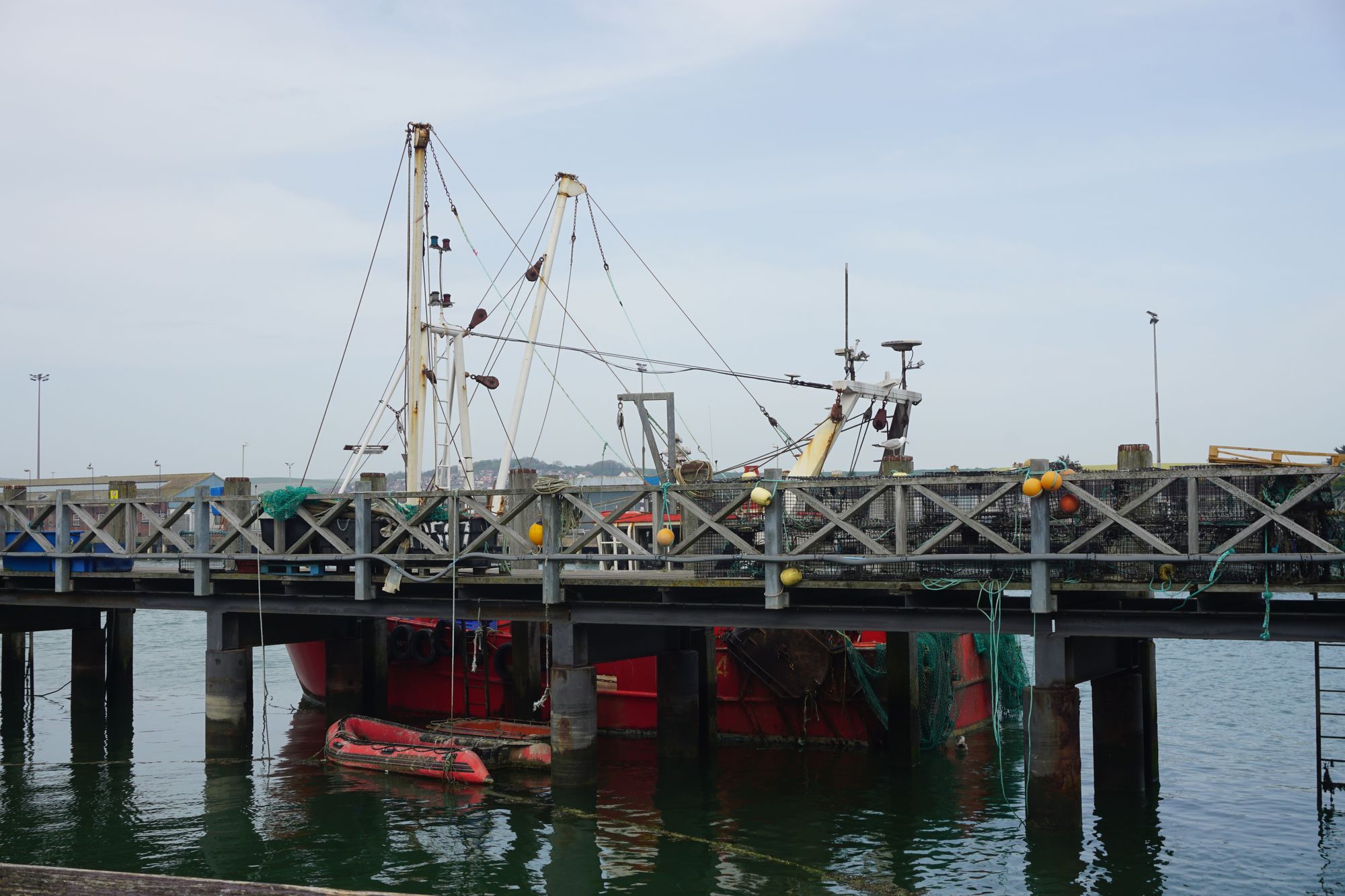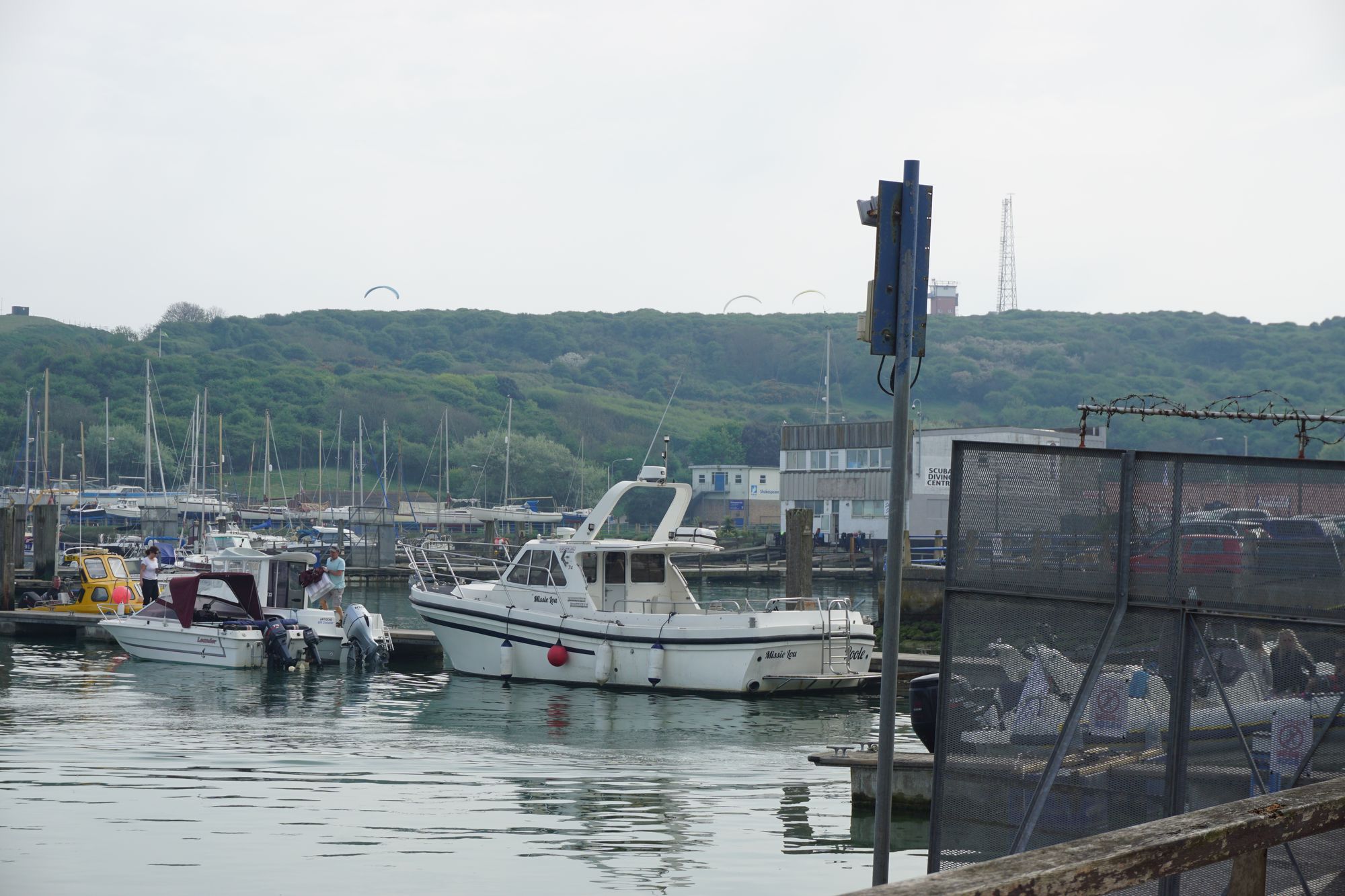 Further back along the coast, the weather started to turn. It was never unpleasant, but it did get grey.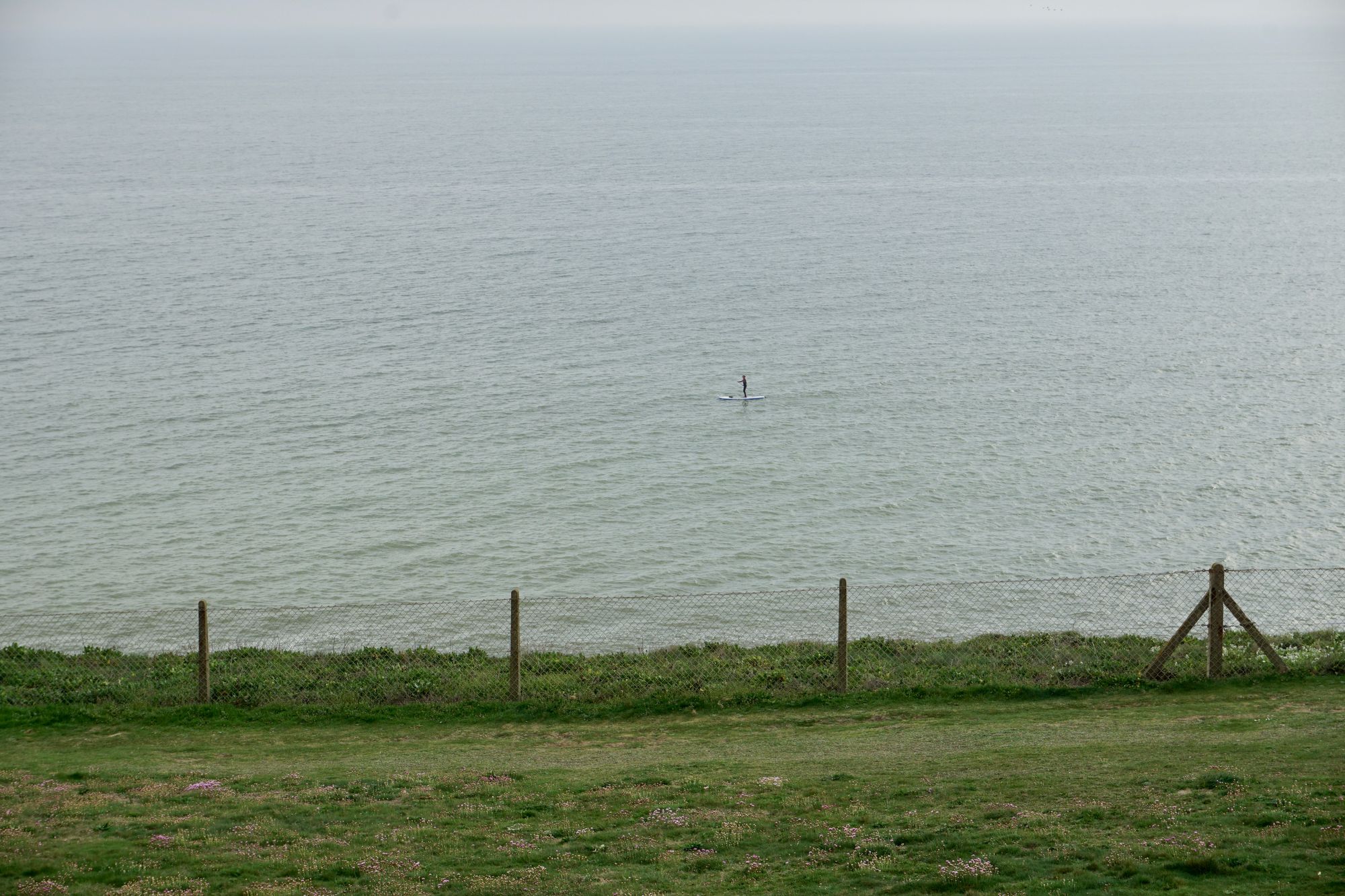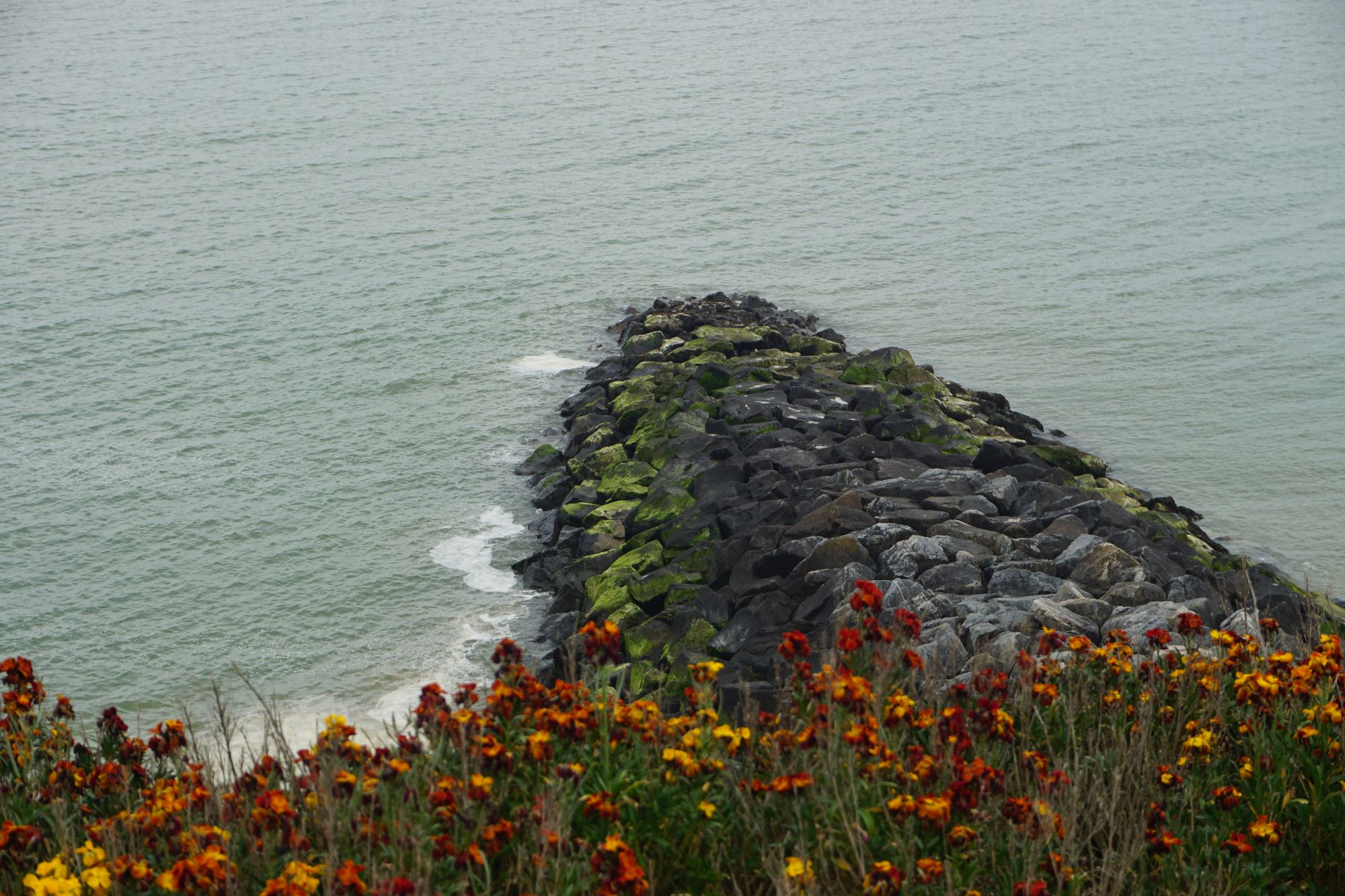 In Rottingdean, I took a break for food. The local chip shop takes credit cards! This is very unusual outside London.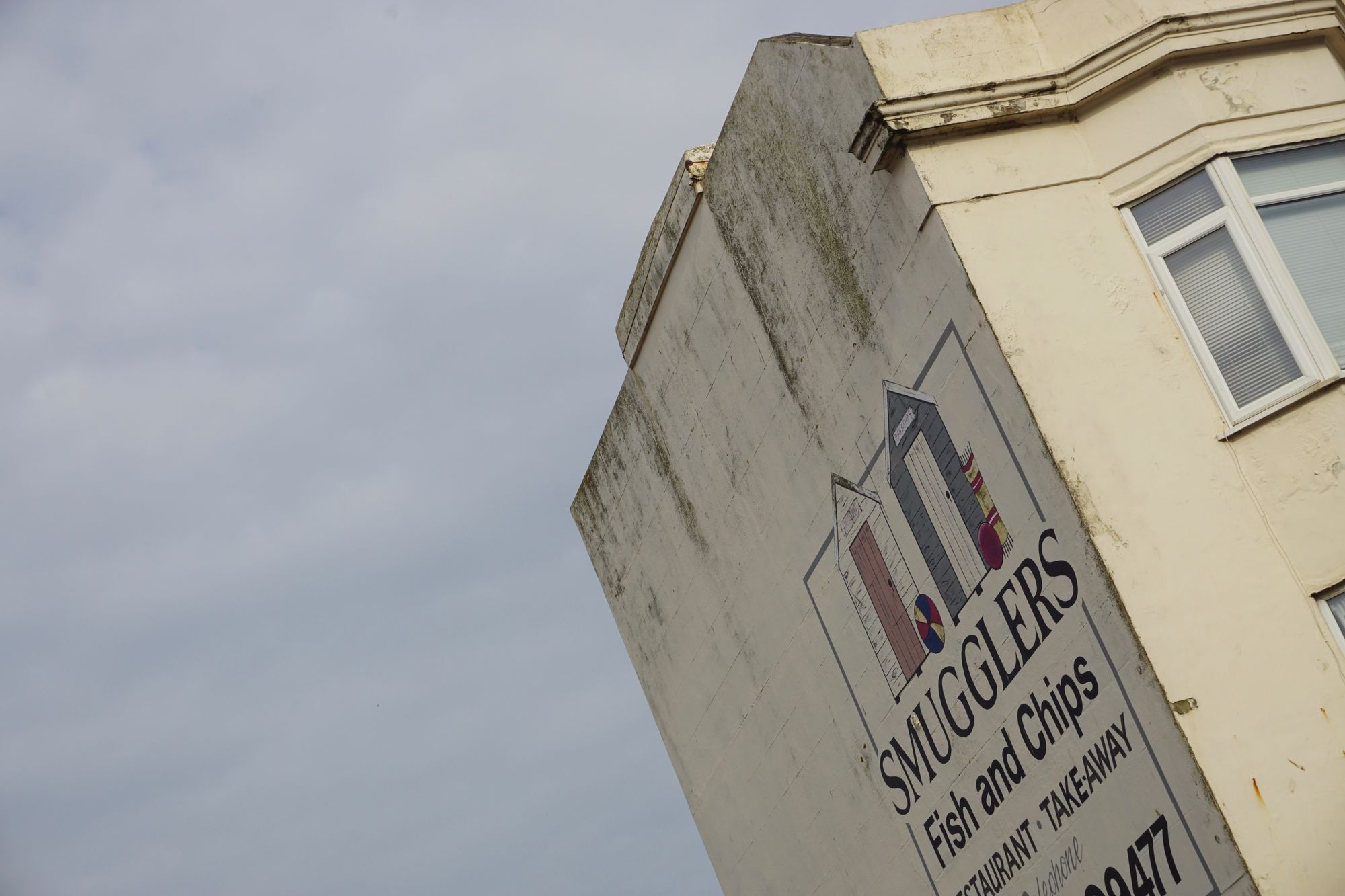 I stopped again once I'd passed the Marina, with the idea I'd swim in the sea. This always happens when I go to Brighton, and it never ends well. I struggle walking on shingle barefoot. Once I'd dipped my toes in the water and had second thoughts, bailing out meant a slow, painful scramble up the beach.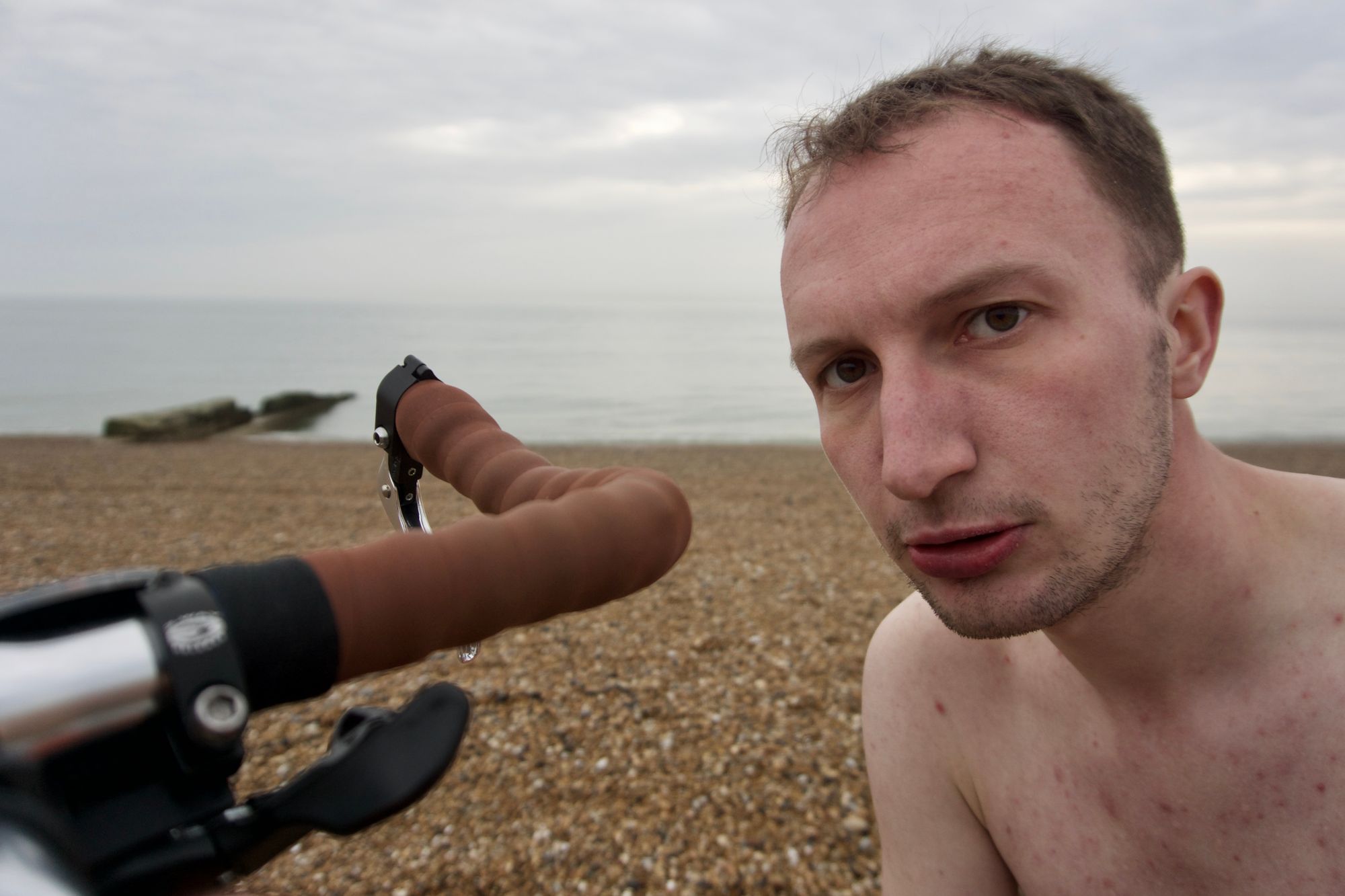 By the time night fell, a third fault with my bike's dynamo lighting had become apparent. I have a Busch and Muller Luxos U on the front, which has a USB charger, an output for the rear light, and a standlight. The rear light had already stopped working, and during the day I noticed that the USB charger also didn't seem to be working.
By the time I was cycling back to the station, and from Blackfriars to home, this had developed into the front light turning itself off after around five minutes of cycling. The bike is now in for service to get this diagnosed and repaired. It's a shame, but hopefully it's just a duff unit; when it worked, it was brilliant.