Impressions of Manchester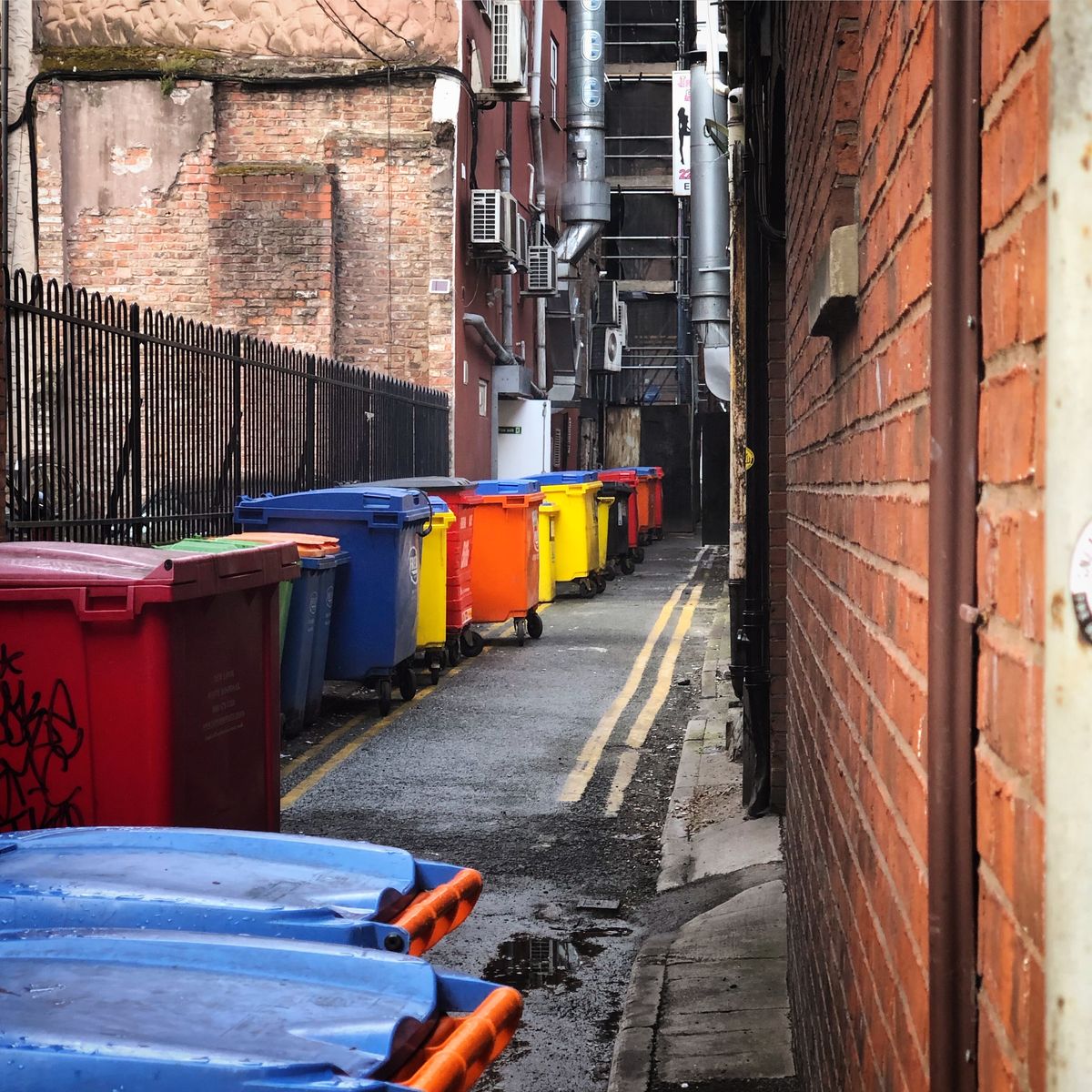 I've spent a few days in Manchester for a conference. It's been rainy (normal for Manchester) and I haven't ventured beyond the city centre—I didn't have my bike with me, and everywhere I was going was within the city centre, so it didn't seem necessary.
I love this place. To some extent it has been left to rot by means of zombie car parks (any vacant area of land bound to become a surface level car park.) Looking at the photos feels a bit like looking at photos of Amsterdam in the 1970s. That was certainly true when it came to the driving—those minicab drivers take no prisoners.
All these photos are from my phone…