Just a short one today at the end of an emotionally exhausting week.
I grow tired of catastrophising, saying something is a bad idea/going to cause problems, being ignored, and then being right.
I spent five hours of my own time (after having worked 7 hours of that day at my actual job, which I get paid for) at the planning meeting for the MSG Sphere, a brand new cyst-shaped building that will be sure to cause queues at Stratford station in the evening peak for at least the first 25 years after it opens. I spent a huge amount of my own time rehearsing and perfecting a 3-minute address on why it was a bad idea on transport grounds. So did many others, including some whose flats overlooked the development site. It was still approved.
While it is a comfort to know that the 25-year advertising consent means I will likely (barring accidents, disease, or me having moved away from London) spend my 60th birthday campaigning to knock down the Sphere and turn it into social housing, it is a cold comfort to know that I will probably be right, and that the unelected majority on the planning committee completely ignored mine and other locals' concerns.
I shall write more about the Sphere when I've had time. But for now, this situation feels appropriate—I often describe my day job as a software engineer as being a 'professional Cassandra.' But a giant building coated in an advertising screen can't be fixed as easily as some broken code.
Bulb Watch: The first 'Firefly' crocuses are on their last stand. The white crocuses I whacked in just before the new year are on the way up, and loving the nice weather. We've been sticking flowers that look like they're about to go over into glass bottles as makeshift vases—we've now recycled an old soy sauce bottle for the shorter muscari and squill, and it looks adorable.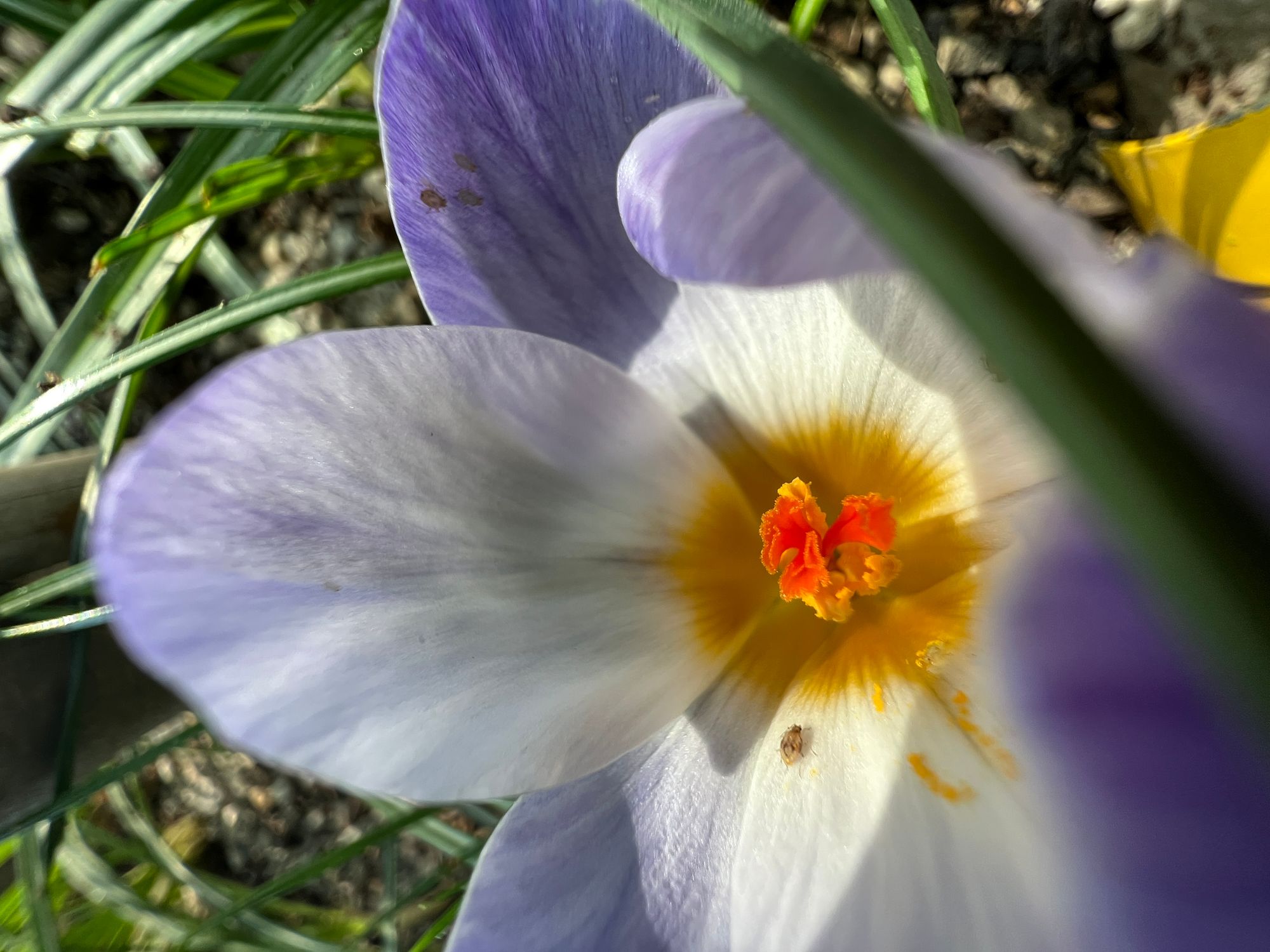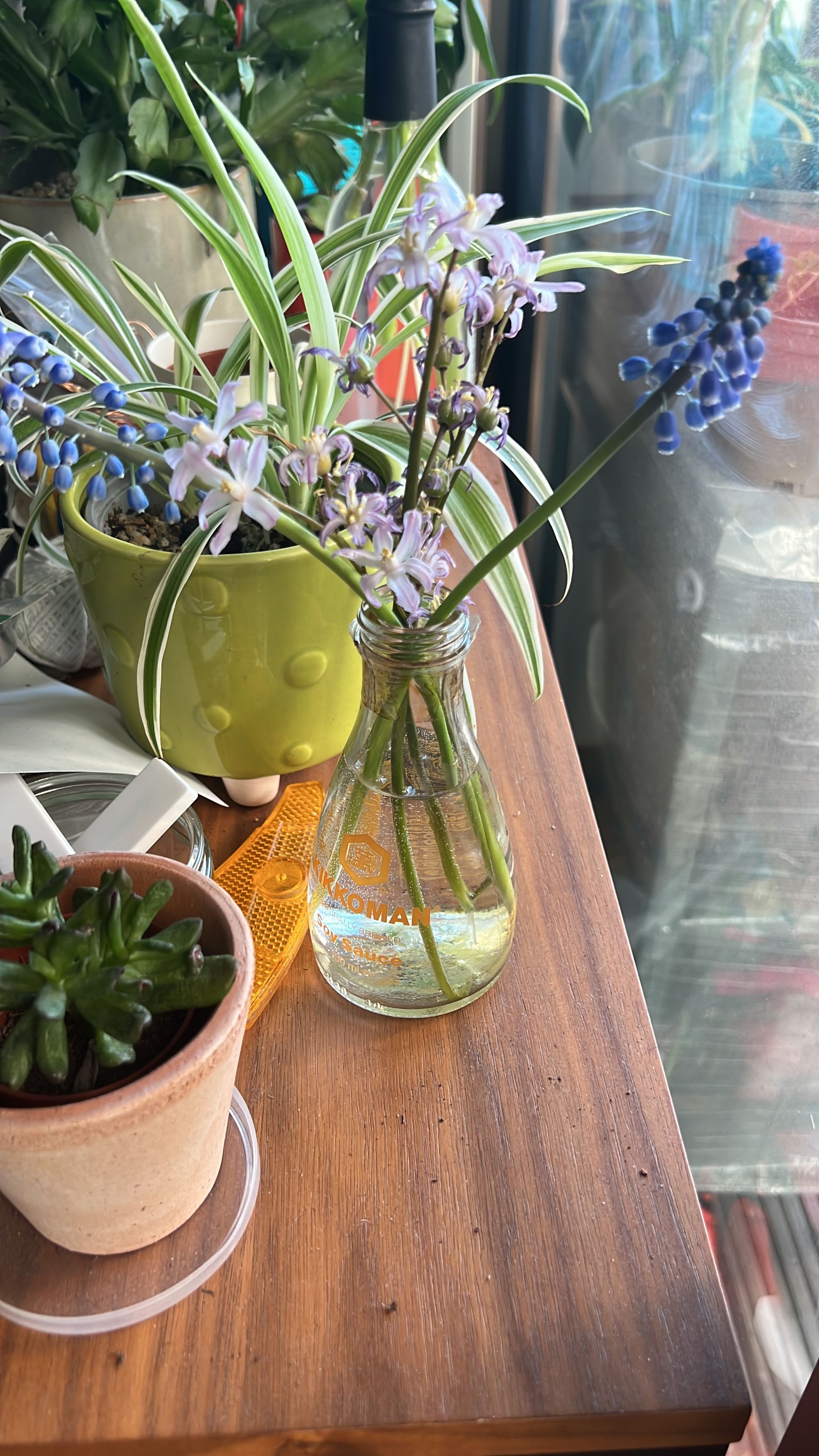 Weeknotes 2022.12: The existential horror of not being listened to