I've had to get the train twice this week. Neither time went especially well. On Tuesday that was missing my train and being delayed 20 minutes because I had to explain to the gateline assistant that yes, I am allowed to take my bike on a London bound train in the evening peak, please check your own company's website, thank you, I hope I don't miss my train, no sir I arrived in plenty of time but it was you who incorrectly denied me boarding, etc. I wonder if I could claim Delay Repay.
Saturday also involved an awkward trip from Stratford International to Kidbrooke. It took us just over an hour to get the DLR all the way to Woolwich Arsenal, go upstairs and get the mainline train towards London (but making sure it was via Lewisham and not Greenwich, because that would've been even more out of the way) and then go upstairs again at Blackheath, out onto the street (without touching out), downstairs, and double back towards Kidbrooke (but make sure you get a train via Bexleyheath as half the trains go back via Woolwich Arsenal.) Add to this that the announcements at Blackheath seemed broken (constituting "PLEASE MIND THE GAP BETWEEN THE TRAIN AND THE PLATFORM" and nothing else) and the broken passenger information screens on one of the trains (interrupting itself mid-scroll repeatedly to say The next station is Woolwich Docky We will shortly be arriving at Wo The next station is Woolwich D We will shortly be arriving a The next station is Blackh We will shortly be arriving at Blackheat The next station is Bla We will shortly b The next station is Blackh ad infinitum)—it's a miracle more people don't get lost. Those nu-Common White Girl 'comedy' accounts with content along the lines of "🤣 tourists find the tube confusing 🤣 ♯relatable" dare not touch the actual awkward joggle required to make sense of the Southeastern network map. I somehow doubt the new "Great British Railways" will fix this—a new coat of paint would be welcome, but actual investment in making orbital journeys easier and more accessible would be better. Had I had a car, I could've driven there in about 25 minutes. (Had we been on bikes, we would've had to go as far as Tower Bridge and it would've taken even longer. The Silvertown Tunnel won't fix that.)
Speaking of transport… Crossrail is opening in less than 36 hours! I almost can't believe it. (I won't, until I'm on it.)
Bulb Watch: The Allium Siculums (or at least, the ones that seem to have grown flowerheads, which are the ones in the pot with the alpine strawberries that get the most light) have popped! They look delightfully tiny. Maybe they'll look even better in a bigger pot. That's for next year. The anemones are also starting to rise alongside the geranium foliage (no sign of the geranium flowering yet, though.) Not bulb-related, but the olive tree and the bay tree have been loving the weather. I'm amazed they survive given the shade and the wind we get, but what do you know—life finds a way.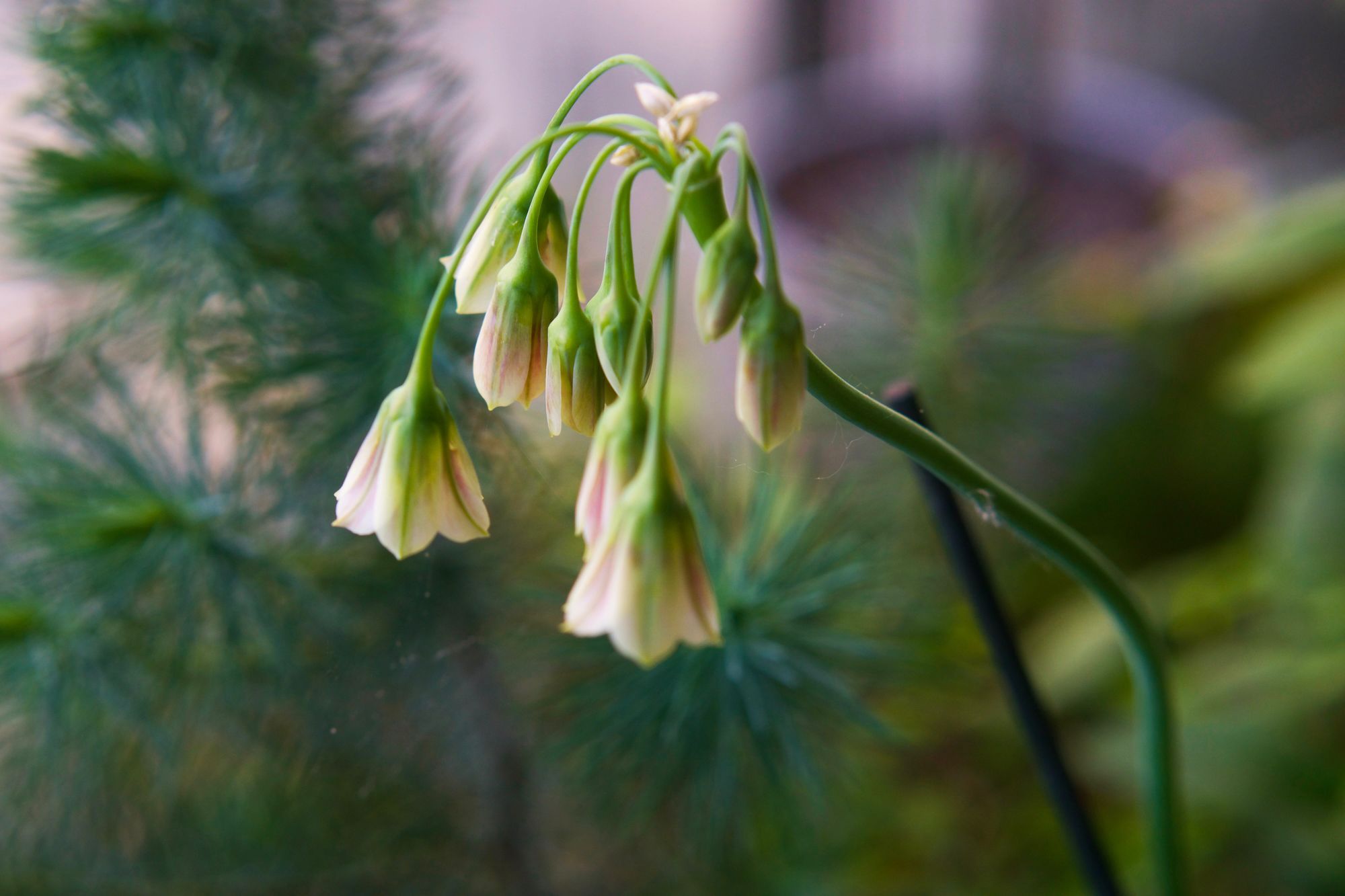 Weeknotes 2022.20: The Southeastern Shuffle