I realised last year, as bunting went up at my local shopping centre (Westfield Stratford) indicating it was its 10th anniversary, something quite frightening: I've now lived in London for a full decade (less the first few summers and that year I was commuting in every day) and in east London for most of that. To realise that is a third of my life is quite frightening. I was a very different person back then in 2011.
(My corner of London is currently cosplaying as Birmingham for the Commonwealth Games, presumably meaning Birmingham doesn't have a velodrome that fits the bill.)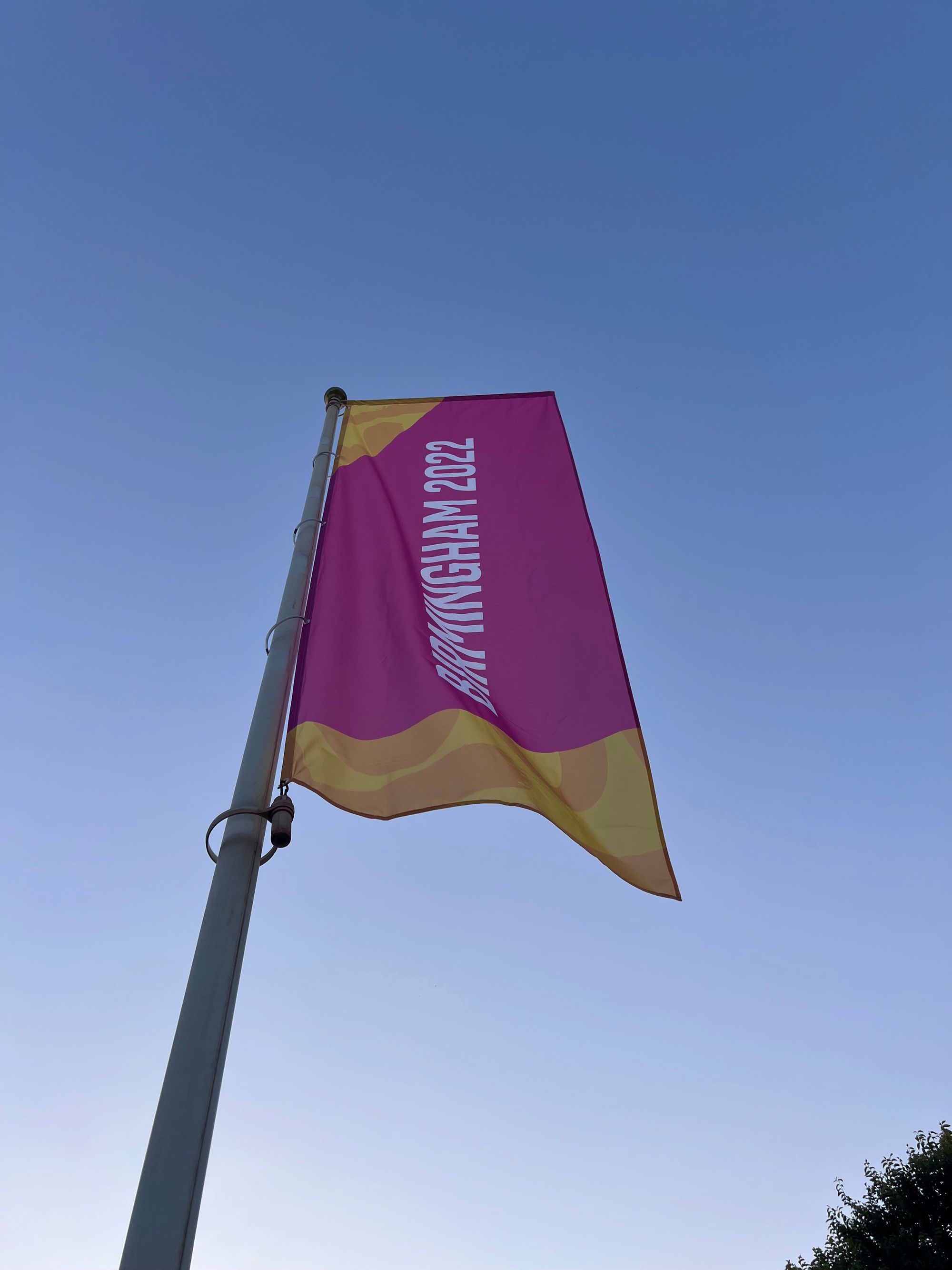 On Friday evening I went over to Hampstead Heath for another swim at the Highgate ponds (I guess this is how cold-water swimming addiction starts) and, unusually for me, got the train. Gospel Oak station is nice enough, I guess, but these little glass squares always seem to be mucky wherever they are. I wonder what you'd call this aesthetic. "Public toilet-punk"?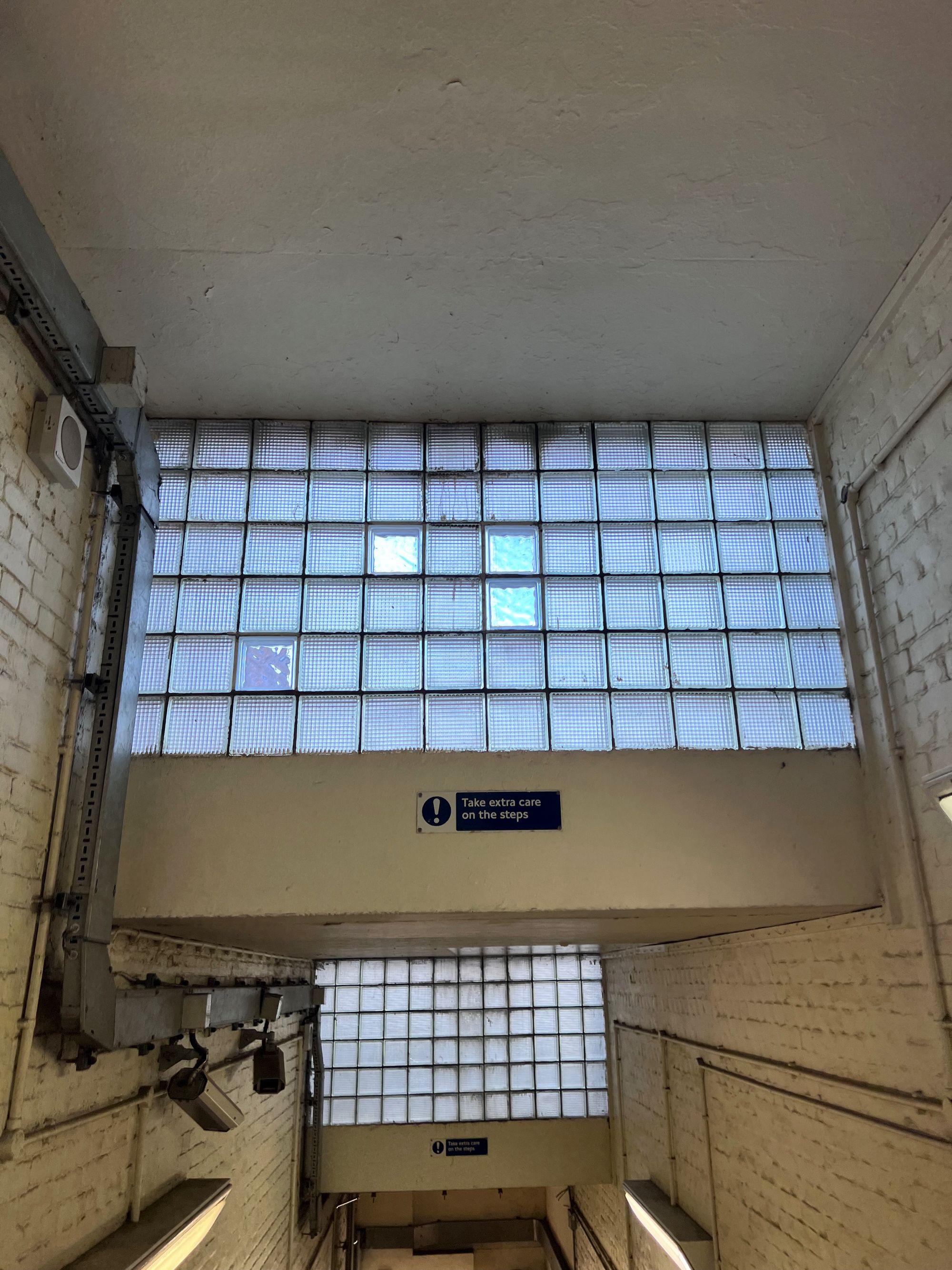 I've been rearranging the balcony to make space for the window cleaners, who we are told will abseil down the side of the building. I harvested a few of those strawberries in the process. To my astonishment, a butterfly began feasting on the coriander flowers partway through the process. No idea what species. It seemed happy, at least.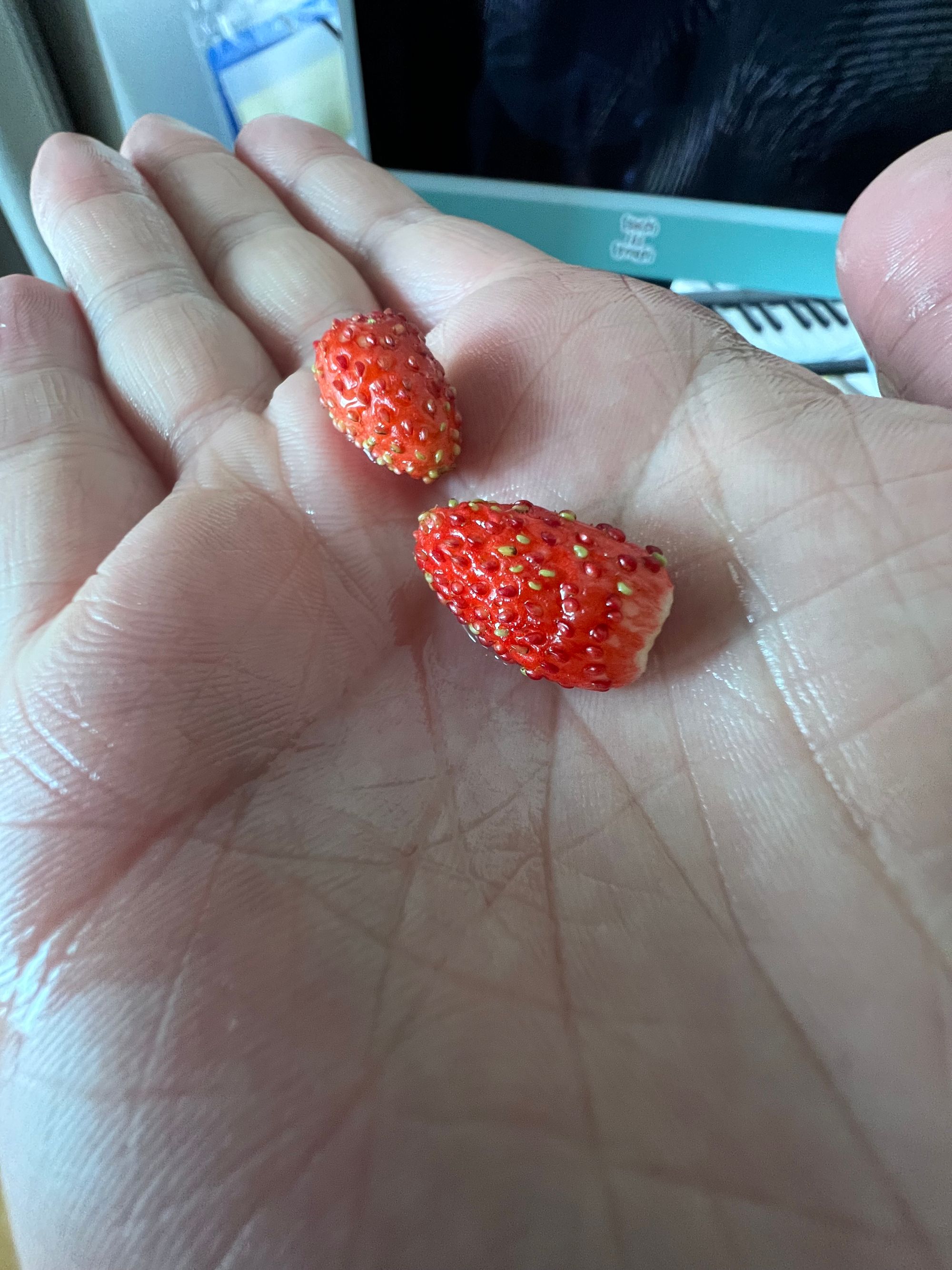 Weeknotes 2022.30: Ten years later…