Weeknotes 2022.32: August is not supposed to look like this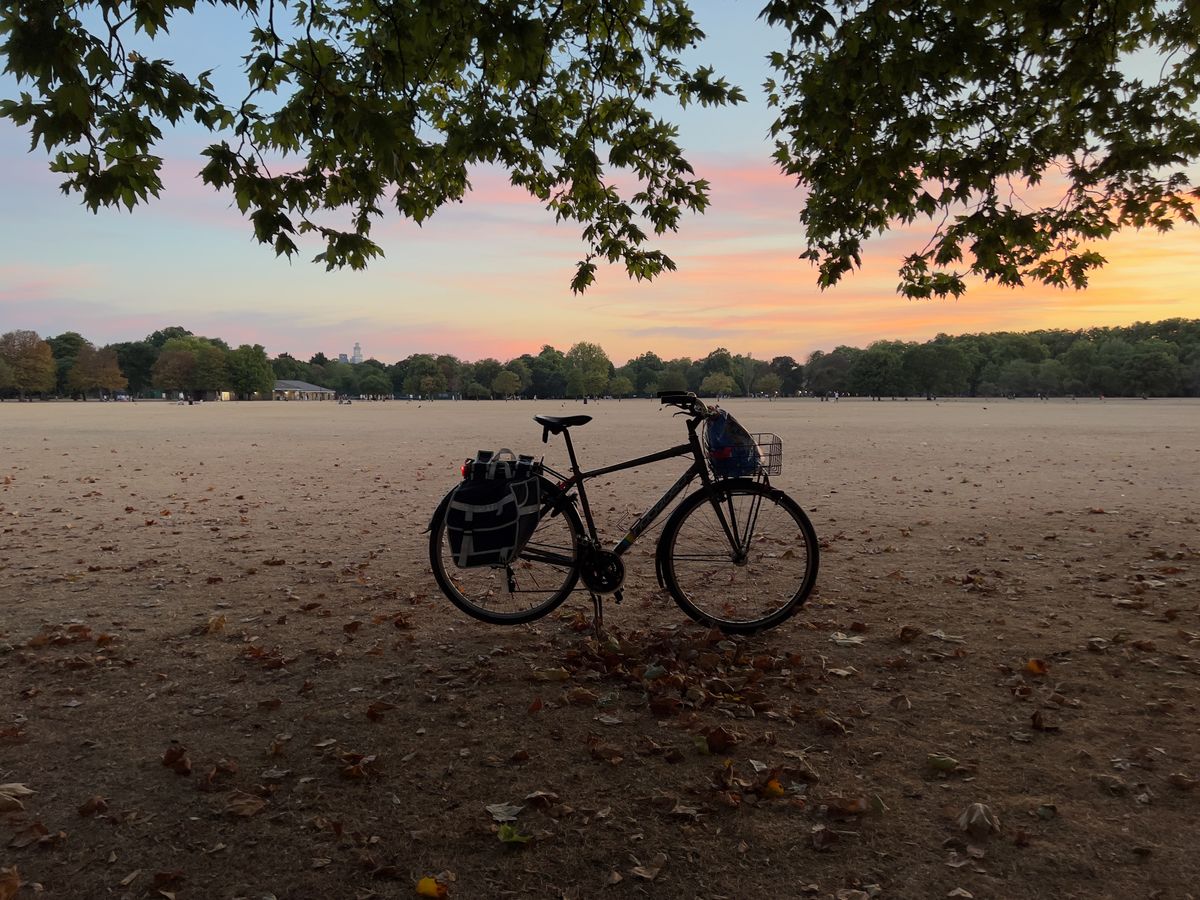 Around the time of the last heat wave—it was two weeks ago, on 31st July, I took a walk in Victoria Park, and noticed something unsettling. The leaves were falling from the trees, like it was autumn. I could literally kick them up with my feet. Last week, I saw my first horse chestnut of the year. Today, on a walk on Hampstead Heath, we couldn't move for acorns and saw some sweet chestnuts forming. In time I've spent outside over the last few days, the heat has been relentless, and the grass almost everywhere has been parched. Young trees in their supporting cones have died off. Larger trees are turning the golden brown I would expect from them in October, not August. Britain's weather is completely broken, and we're not prepared for it, and none of the parade of clowns currently in charge or queueing up to take charge seem to care. It's outrageous.
This post by diamond geezer hit hard.
At least some of the sunsets I saw this week on my evening walks, rides, and swims looked pretty.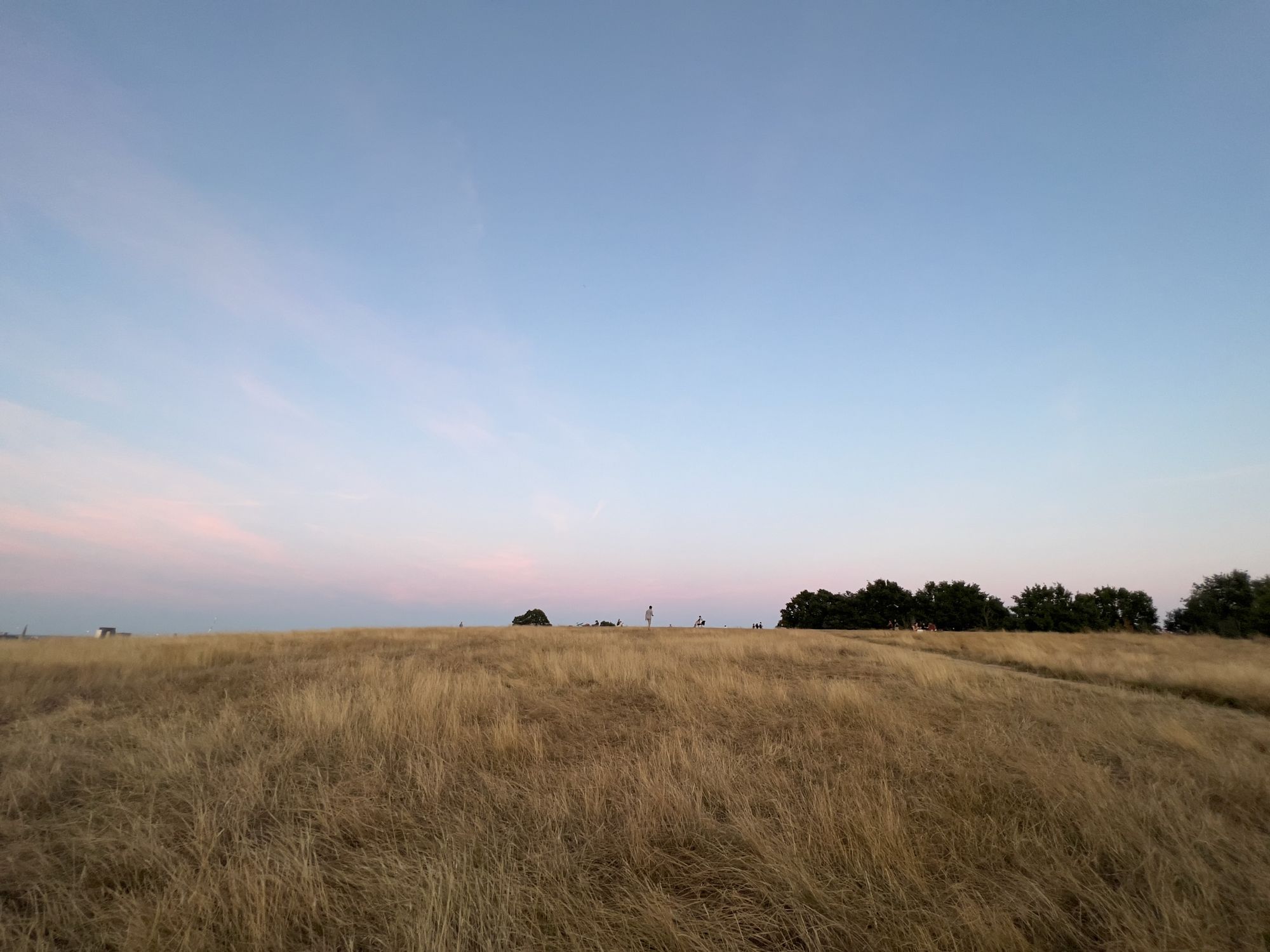 We really, really need some rain.