Weeknotes 2023.21: Do I like to be beside the seaside?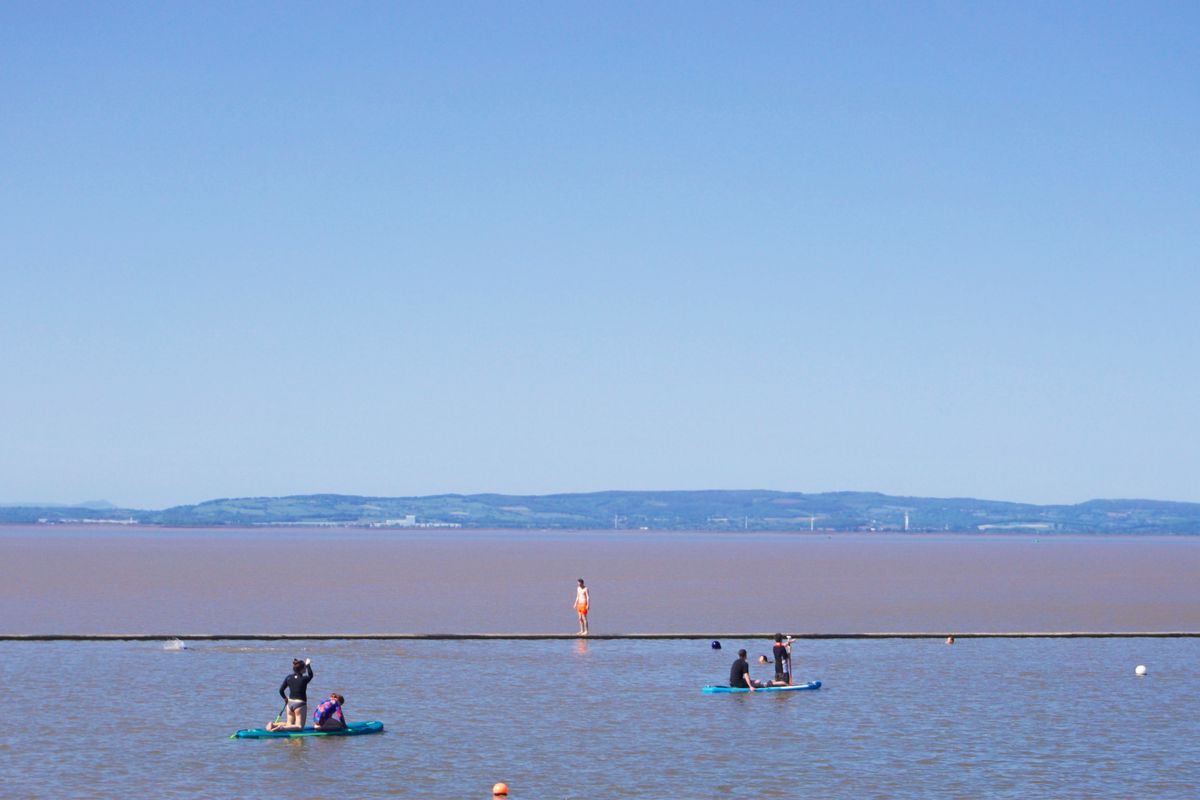 We went to a friend's wedding in the surrounds of Clevedon in Somerset—which meant a train to Bristol Temple Meads (still unelectrified in the year of our Lord 2023) and then an hour on a bus. One of the very few successful policies of this government has been the £2 bus fare scheme, which made the journey tolerable, even given the amount of time we spent queuing in traffic and turning down twisty streets that were clearly unsuitable for buses of this size.
The weather has been glorious, although my nose has gone very red because I'm very scatty with putting suncream on. On Saturday, before bussing back to Bristol to get the train, we spent a day wandering around Clevedon. The pier was not all that exciting, with some interactives whose description of the local area's history can charitably be described as 'selective.'
I took a brief swim in Clevedon Marine Pool, which claims to be the world's largest seawater infinity pool (which I'm sure is true when it's fuller than it was.) Something about the experience of walking back to where I'd left my bag on the concrete afterwards awoke a memory in me—it might have been from a family holiday in Wales when I was in primary school—of paddling in the sea, then walking back through a car park, my feet scorched by the asphalt. British seasides are such multi-sensory and evocative places. It felt surreal to momentarily surface something from a quarter of a century ago, when my biggest fear was the inevitable expansion of the Sun in 4.5 billion years time rather than the spectres of recession, climate breakdown, and war.
In any case, I'd sooner be swimming in the marine pool than the few people I saw swimming in the sea, which looked a little choppy. I'm sure it was fine, but the colour of the Bristol Channel was not attractive.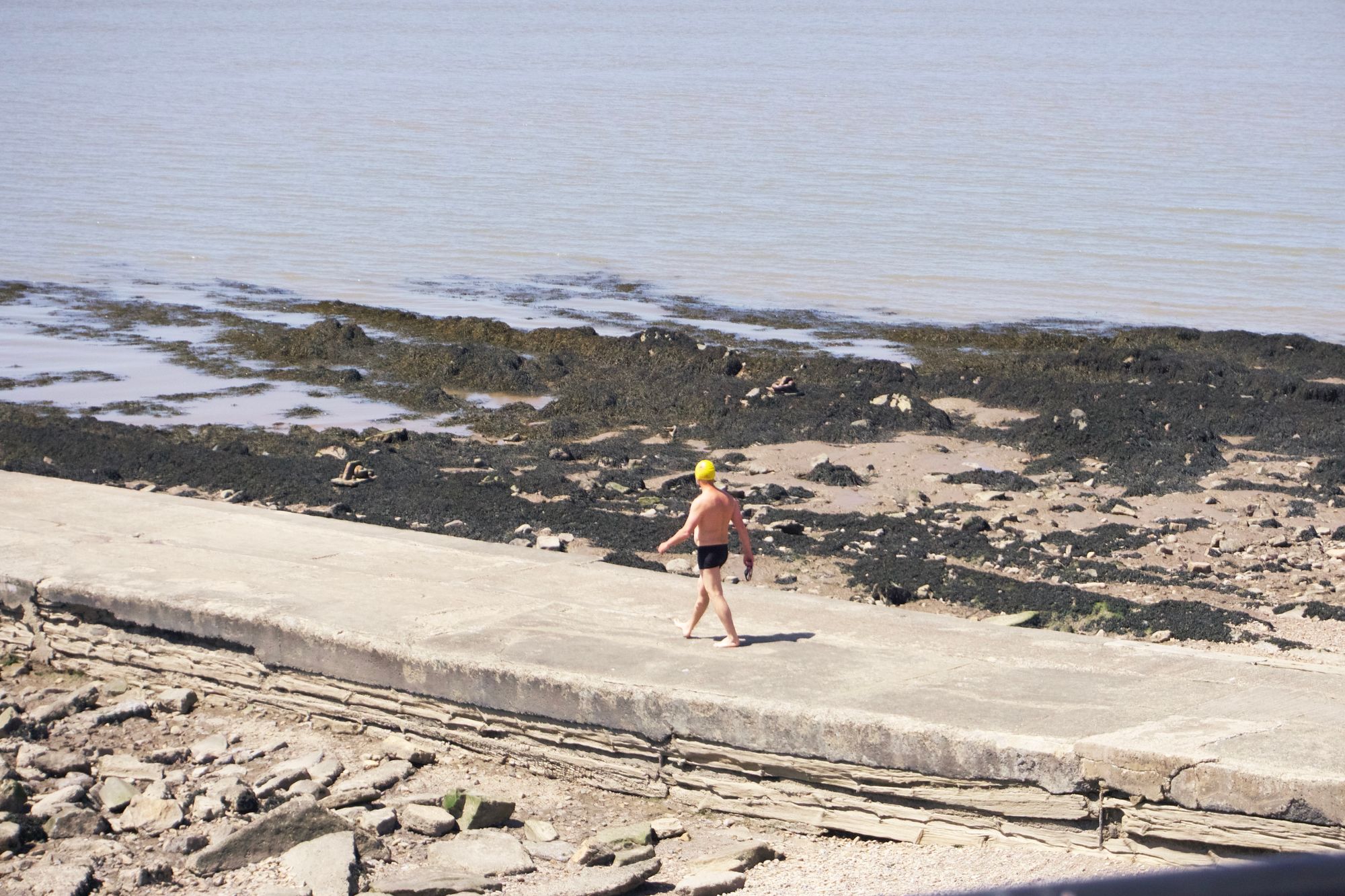 I also saw the infamous 'wiggly' Clevedon cycle lane which has enraged the new local Tory councillors. It looks fine, if not especially well-used. The only concern I really had with the design was that people don't seem to navigate the roundabout at the bottom properly (British drivers seem to have trouble with this anyway.) A conversion to a normal priority junction might be in order, but this should probably go hand-in-hand with a meaningful traffic reduction measure—which arguably would've been more effective than a short spur of two-way cycle lane that doesn't really connect to anything on either end. As one lady on the bus back to Bristol said to us: "integrated public transport, it ain't."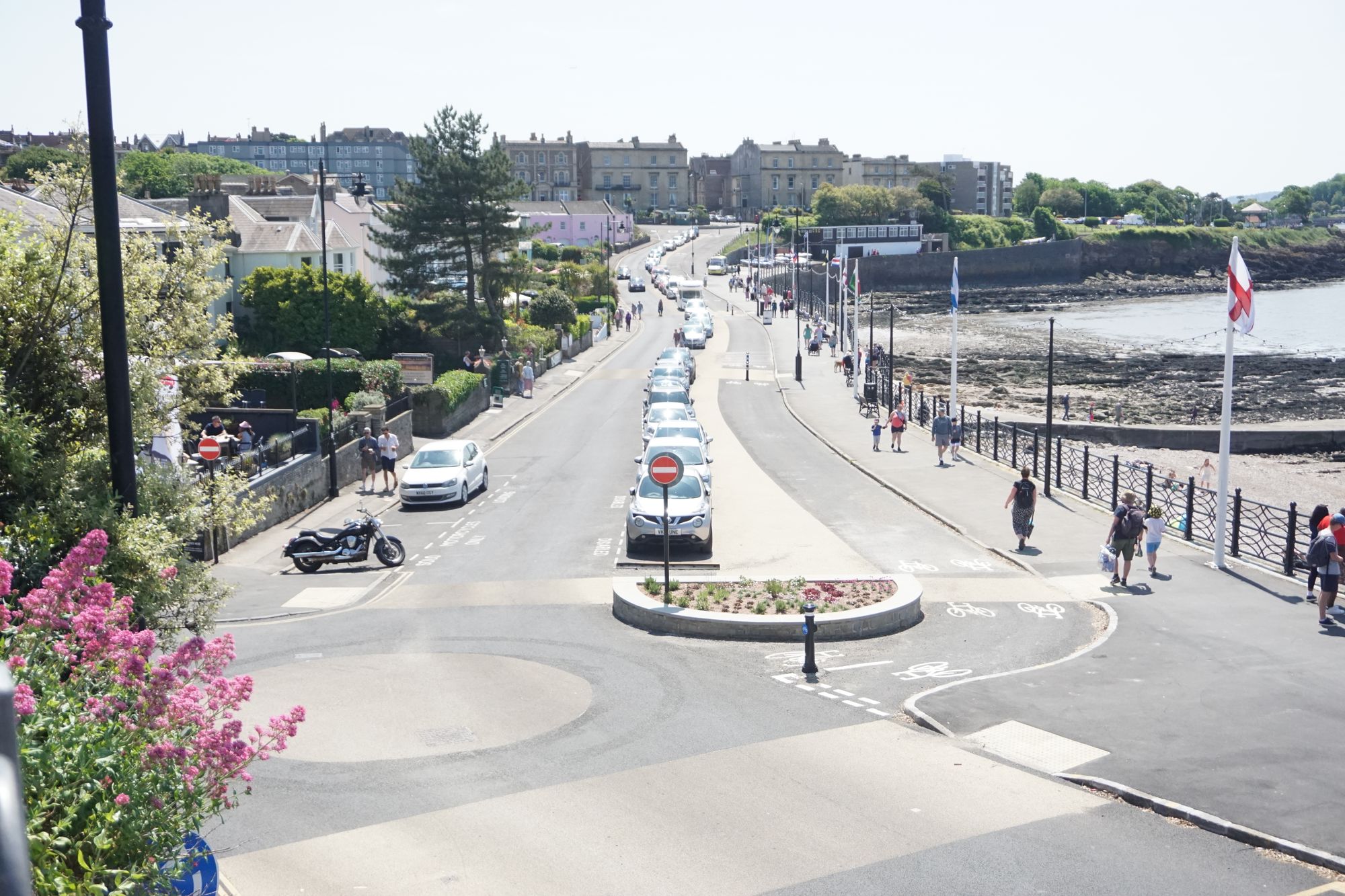 ---
In other news, I bought a film scanner. It's a Plustek 8100, and in hindsight I probably should've plumped for the considerably more expensive 8200 version with its infrared dust and scratch removal. Manually daubing out every speck of dust is proving frustrating, but I'm sure I'll find a way to do it more efficiently. For now I'm just re-scanning things at high resolution that I already have scans for, and trying to nail the colour reproduction and dust removal. I'm quite pleased with the results, but it'll take a while to really nail this into a proper workflow.