The Iron Road to Venice part 1: A lunchtime potter in Paris
Gare du Nord to Gare de Lyon on a sunny day.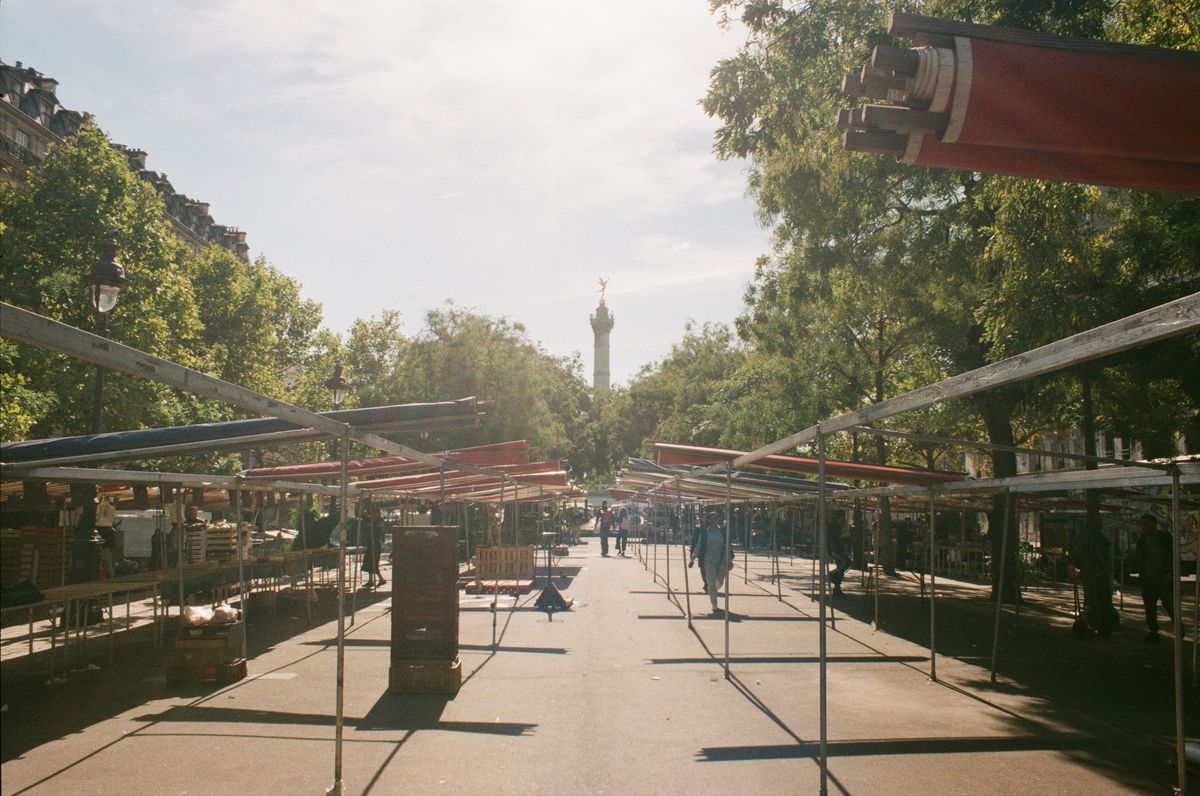 We went to Milan on the train at the end of September. That was an adventure (and not for all the right reasons) which I'm sure I'll write about at some point. For now, all you need to know is that it involved changing in Paris between Gare du Nord and Gare de Lyon. The Man In Seat 61 recommends a short ride on RER line D, but we had time for a leisurely lunch and a stroll on a sunny Thursday afternoon.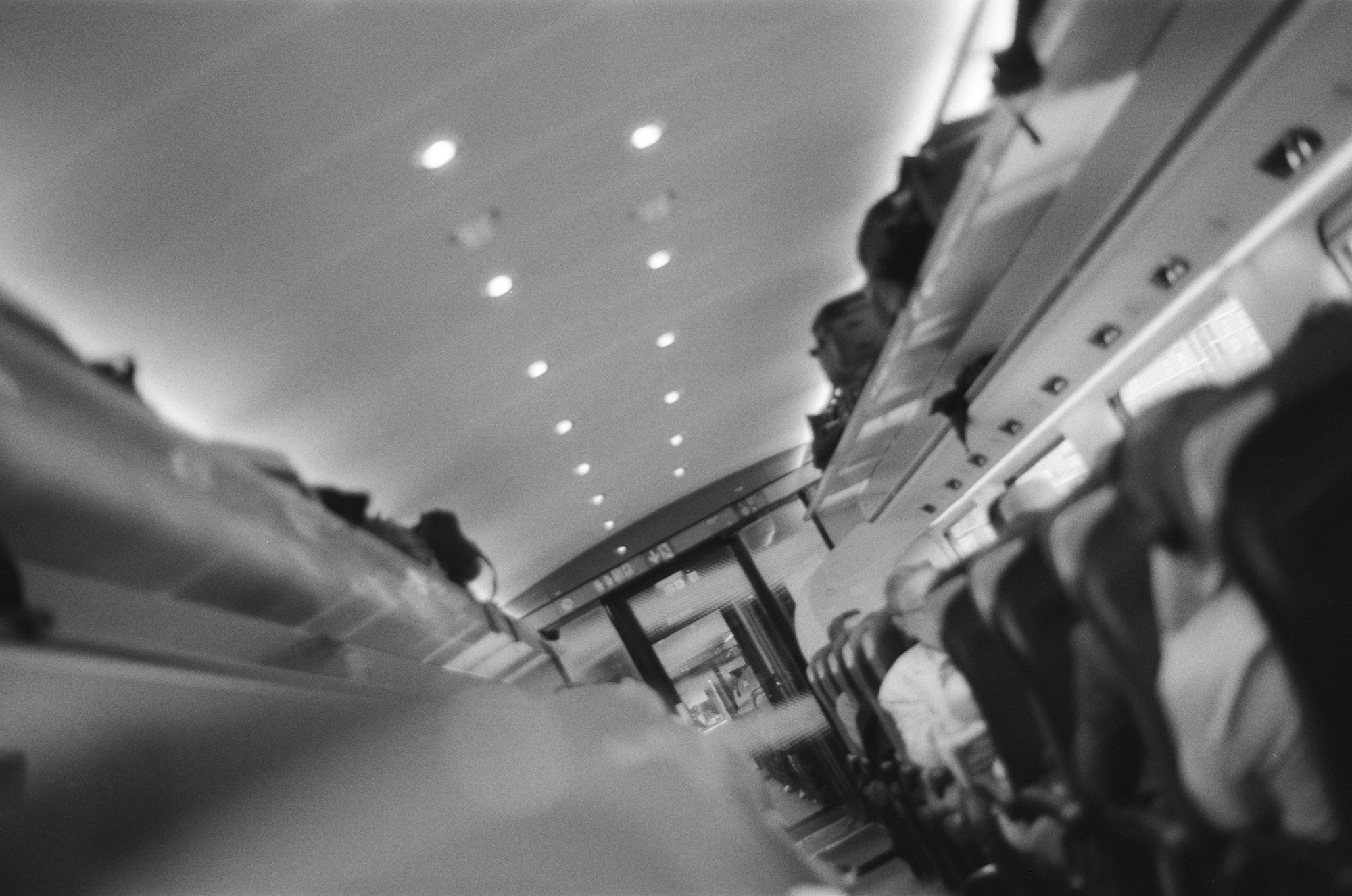 If you read the last Parisien photoblog from March, you might remember our first lunch being at Les Vinaigriers, a few minutes' walk from Gare de l'Est and a few more from Gare du Nord. Their fare remains delicious, with the dishes imaginatively presented (and a set meal for the two of us cost just shy of €50, which is not to be sniffed at in this economy), and it just so happens to be en route to Gare de Lyon.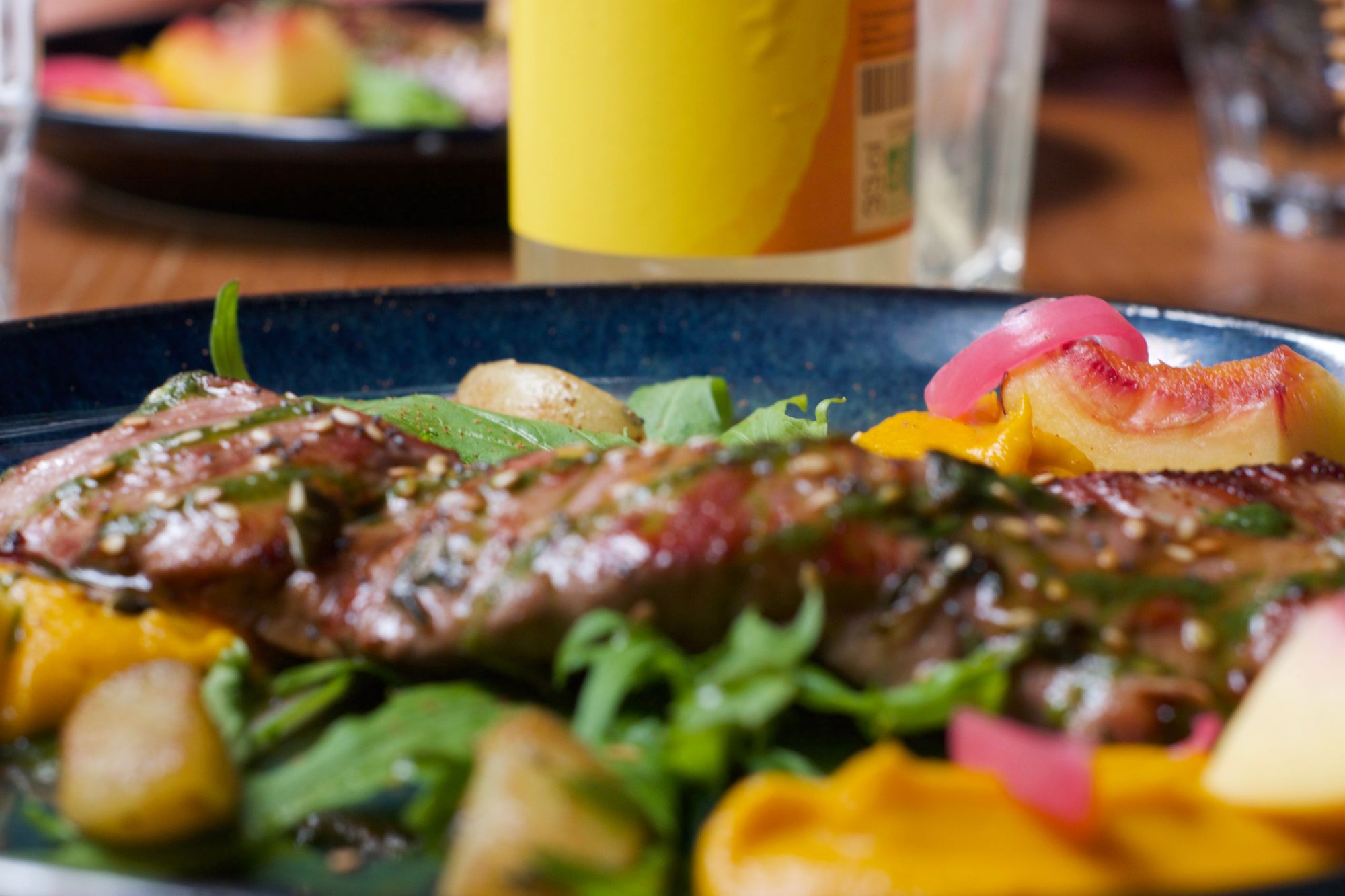 With that, we grabbed our suitcases, I saddled up with my camera bag, and it was time to set out on a generously warm September afternoon for a stroll (or trudge) to Gare de Lyon along Canal St-Martin.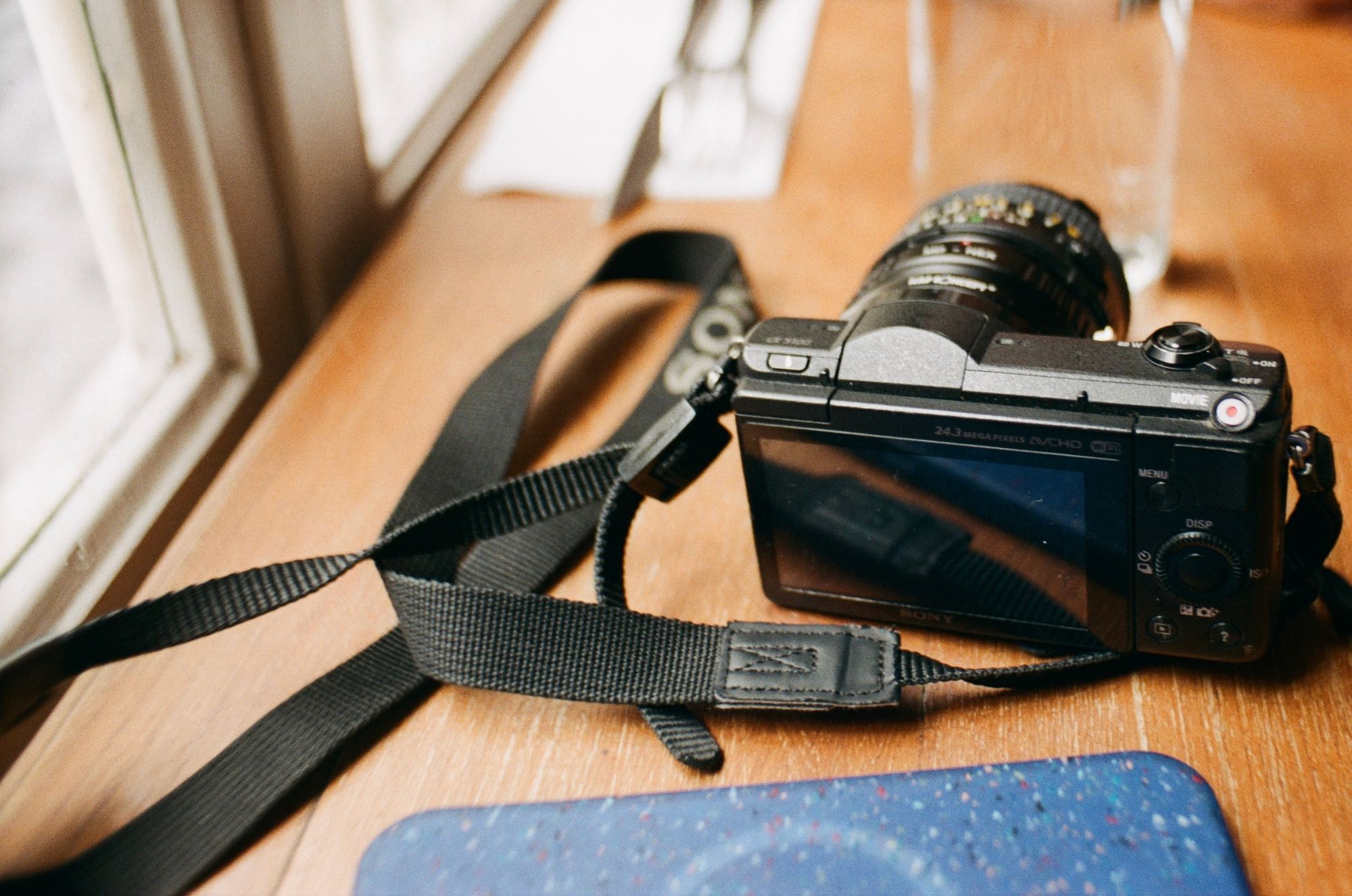 I've done bits of this route before a few times. On my first trip to Paris, in 2017, I zipped down to Place de la Bastille on a horrendously-creaky Vélib bike in a wait between by Eurostar from London and my Thalys to Köln. I also walked back from Gare de Lyon when coming back to London from Mallorca via Barcelona, but that was a scenic route along the Seine.
If you're planning on walking between Gare du Nord and Gare de Lyon, I do recommend it, but if you want my advice, leave plenty of time. You'll want to stop and take lots and lots of pictures, and maybe stop for a swig of water in the park, too.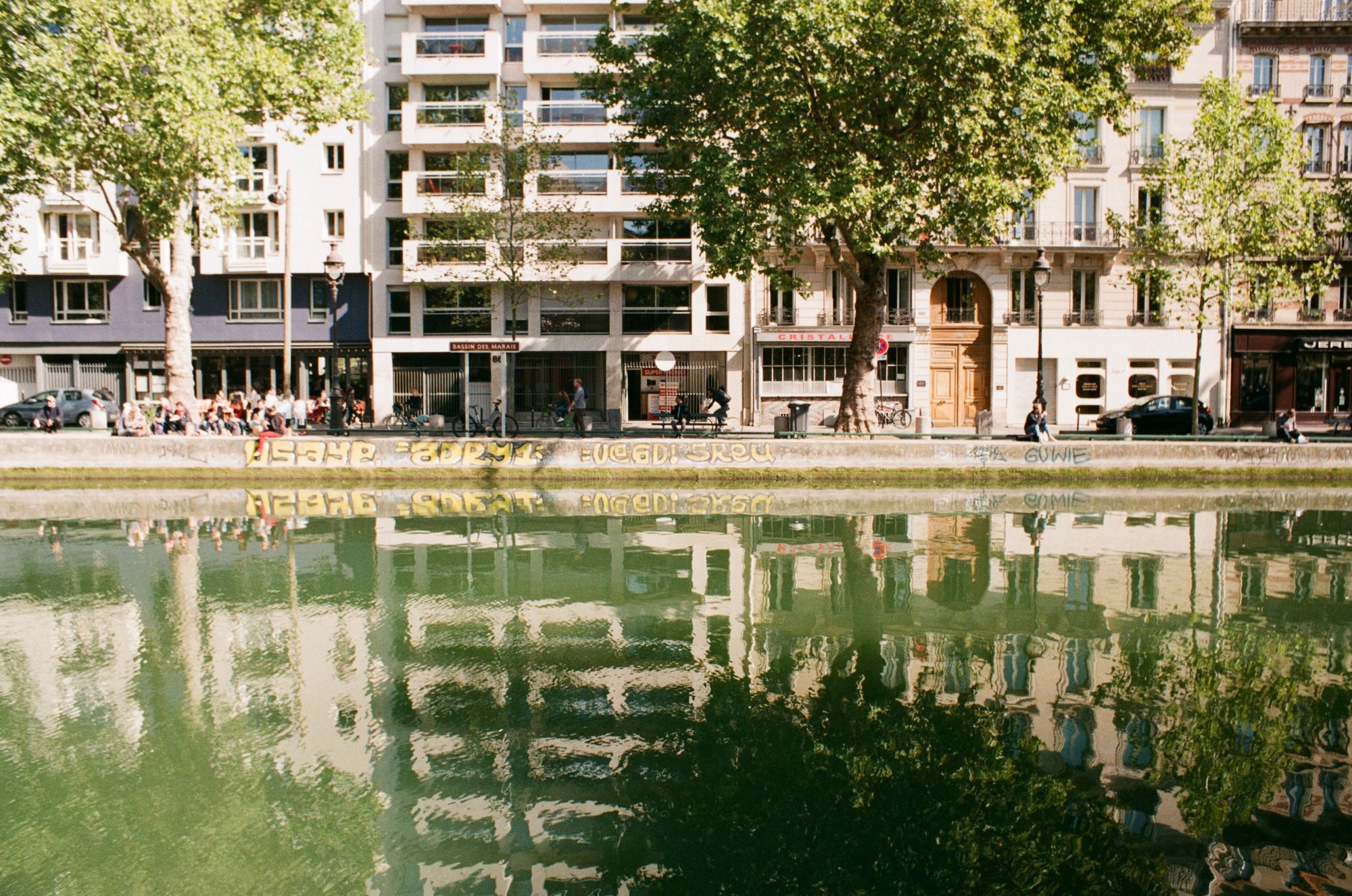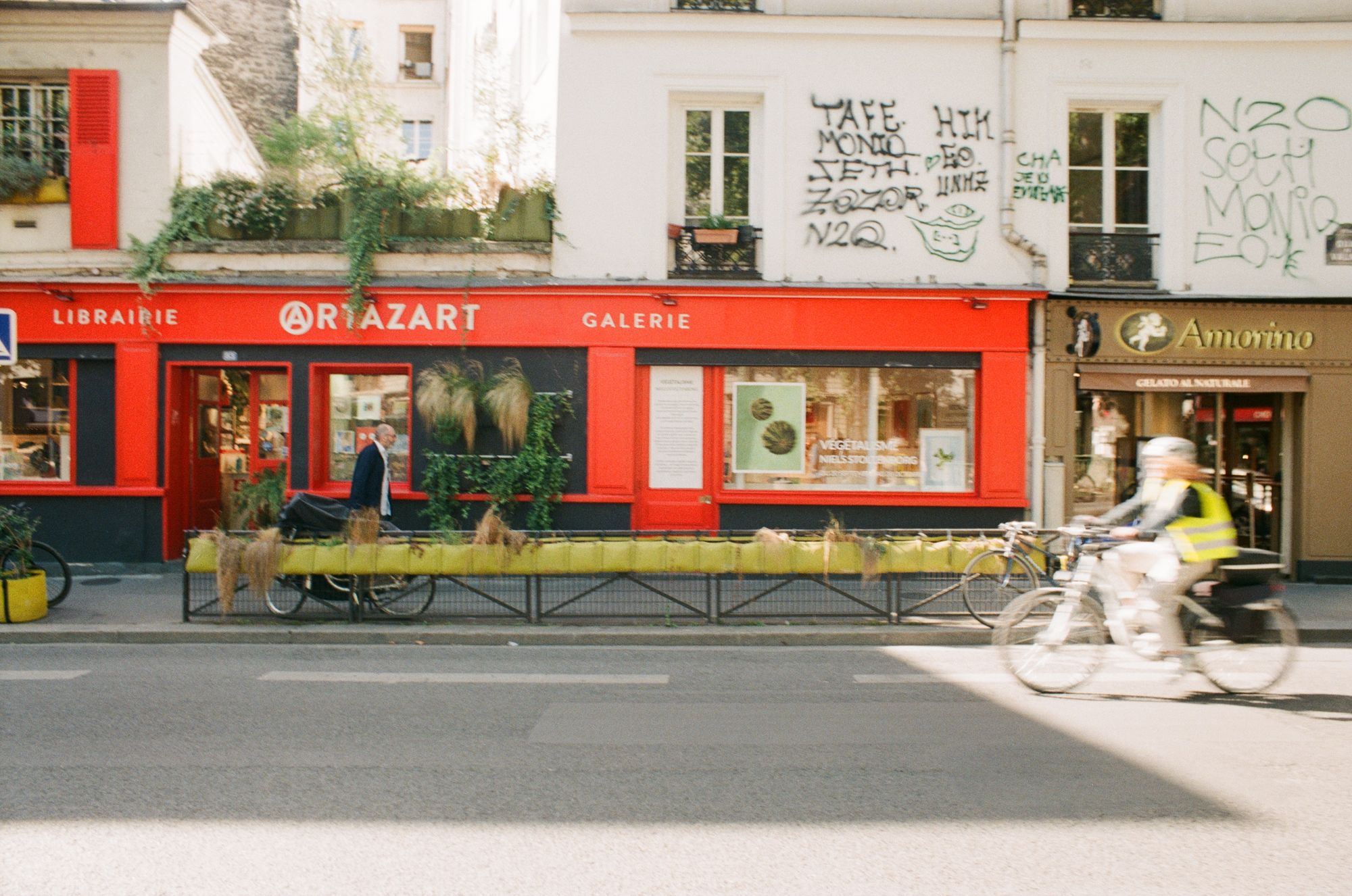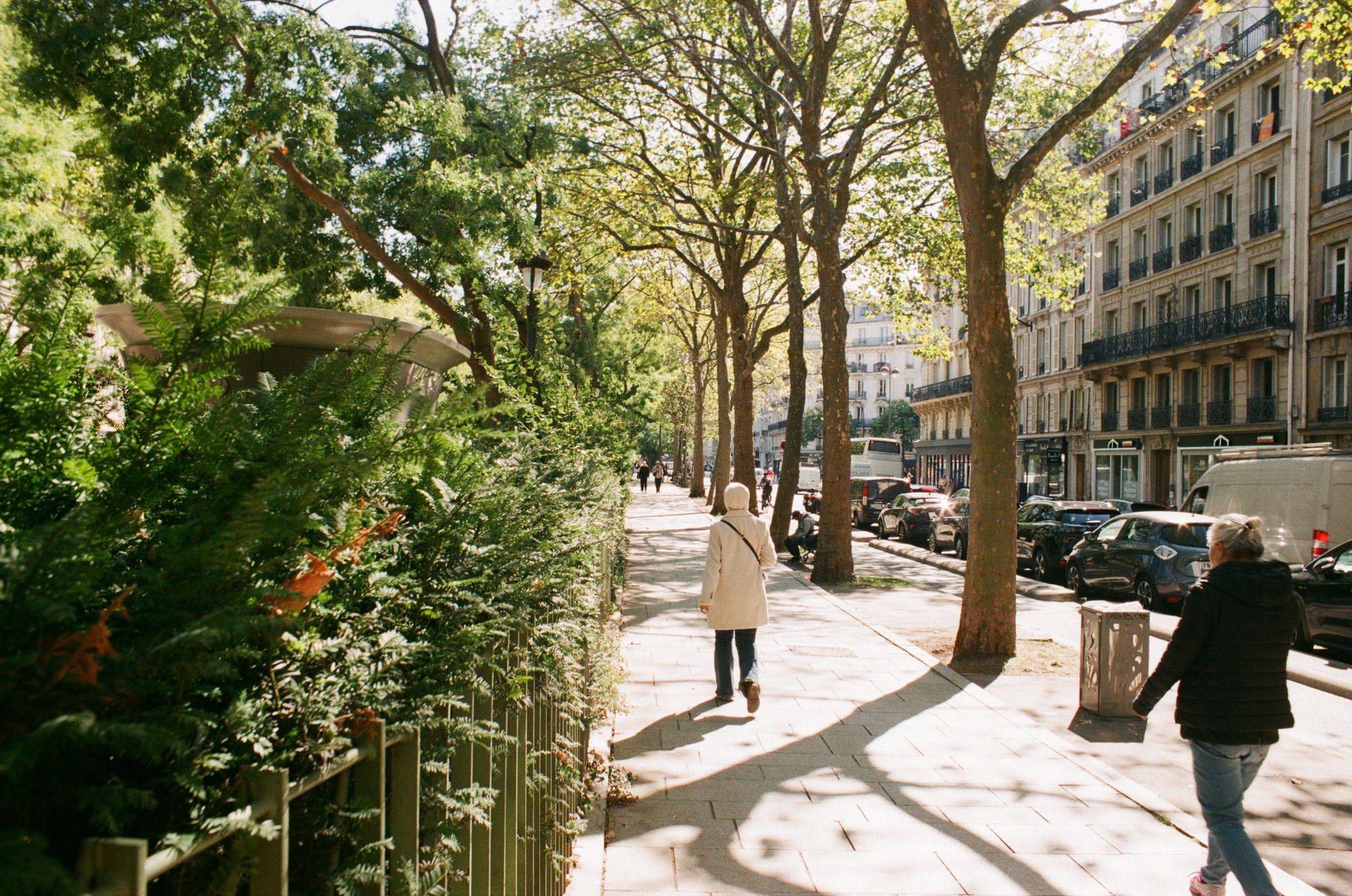 Maybe it's because I've recently got into gardening and started paying more attention to the stuff on our balcony—or maybe it's because the last time we went it was just following winter, but this is the first Paris trip I've had where I've felt serious balcony envy. This would become a theme throughout the entire holiday.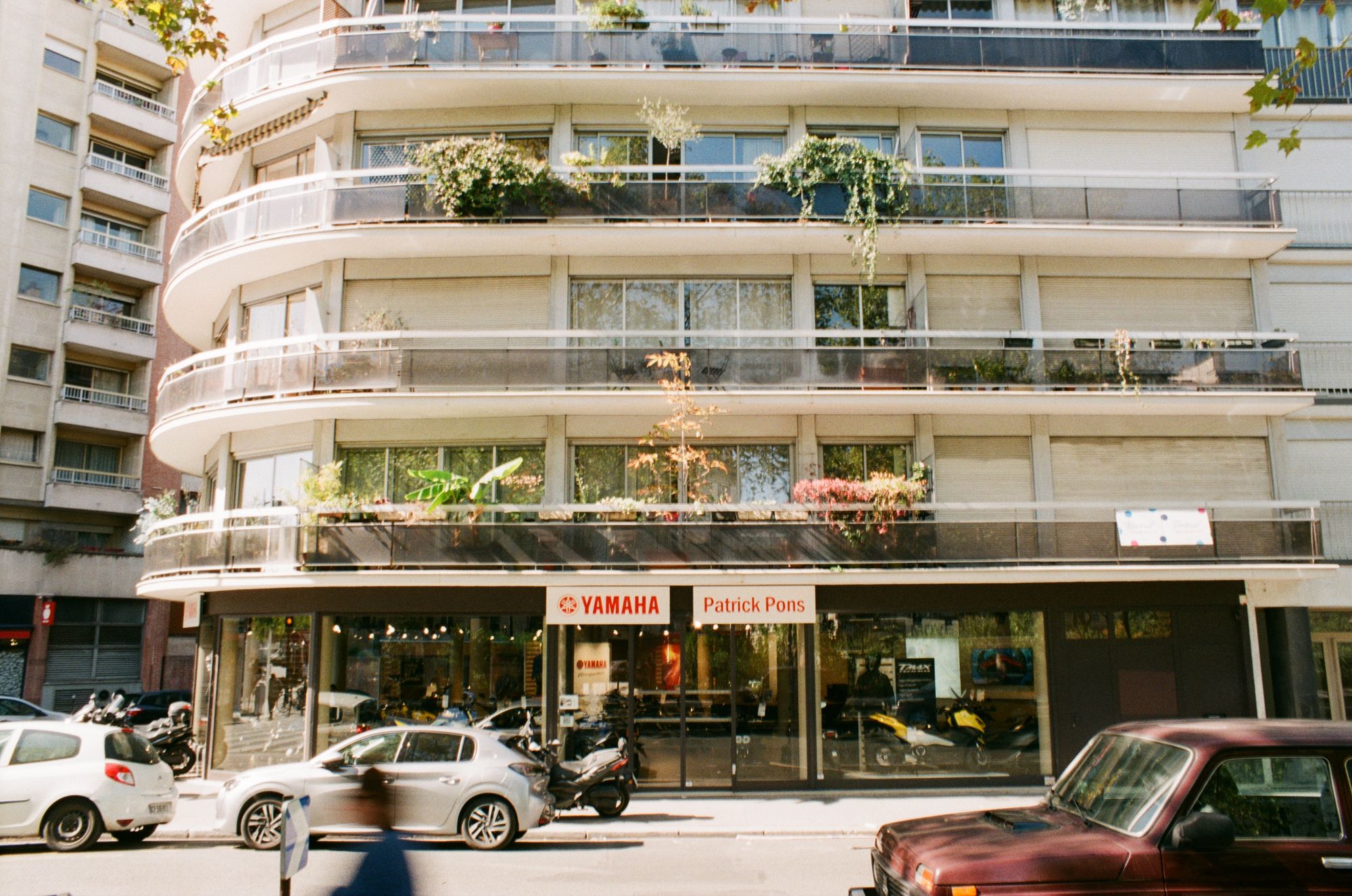 One other thing I noticed this time round—probably on account of being on foot rather than on a Vélib'—was the small plaques set into the pavement mentioning the name of the adjacent Bataclan concert hall. It was hard to tell if this was part of the commemorative installation, along with the memorial park and plaques on the walls, in memory of those who were killed and injured in the appalling 2015 terror attack.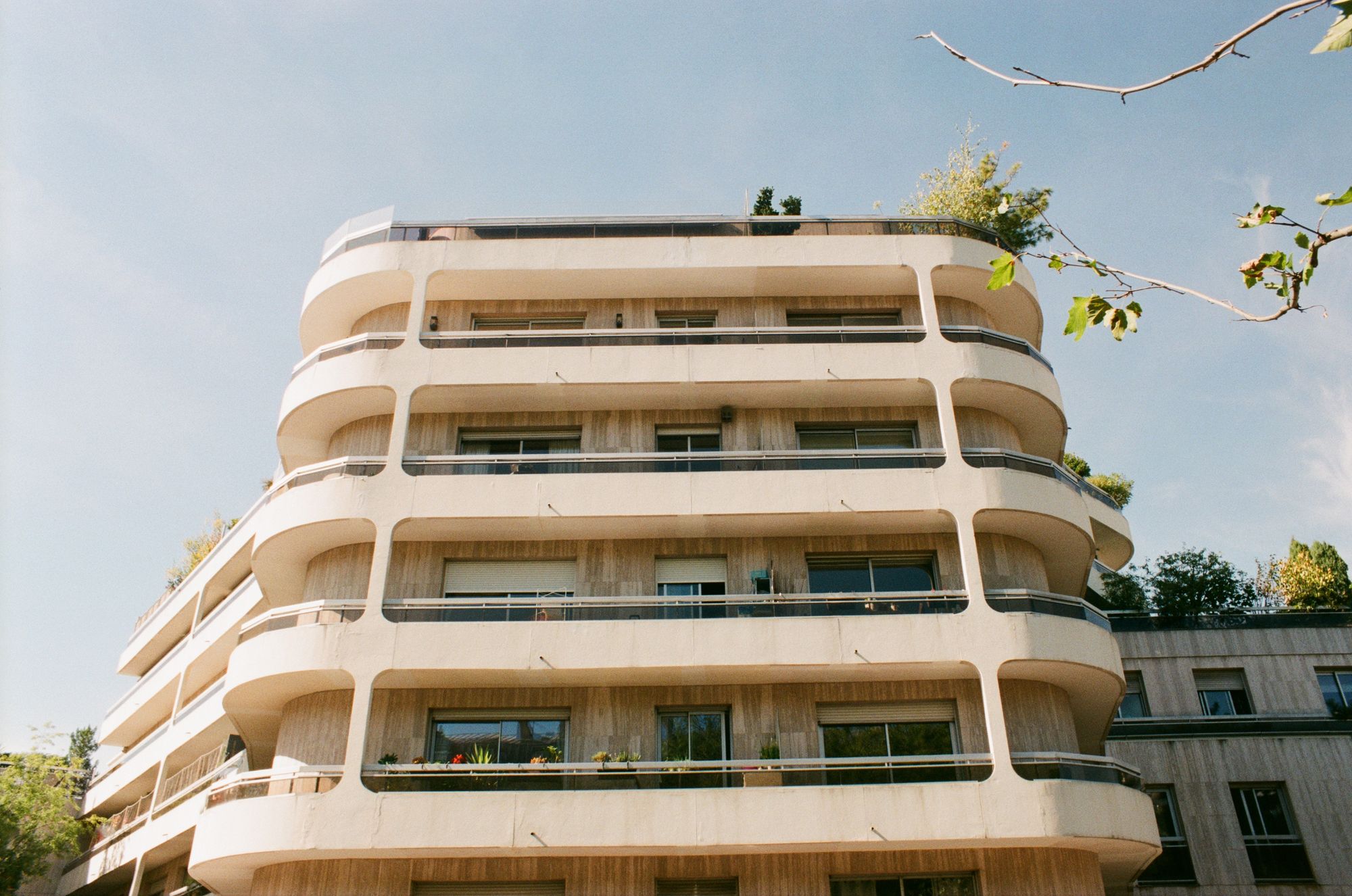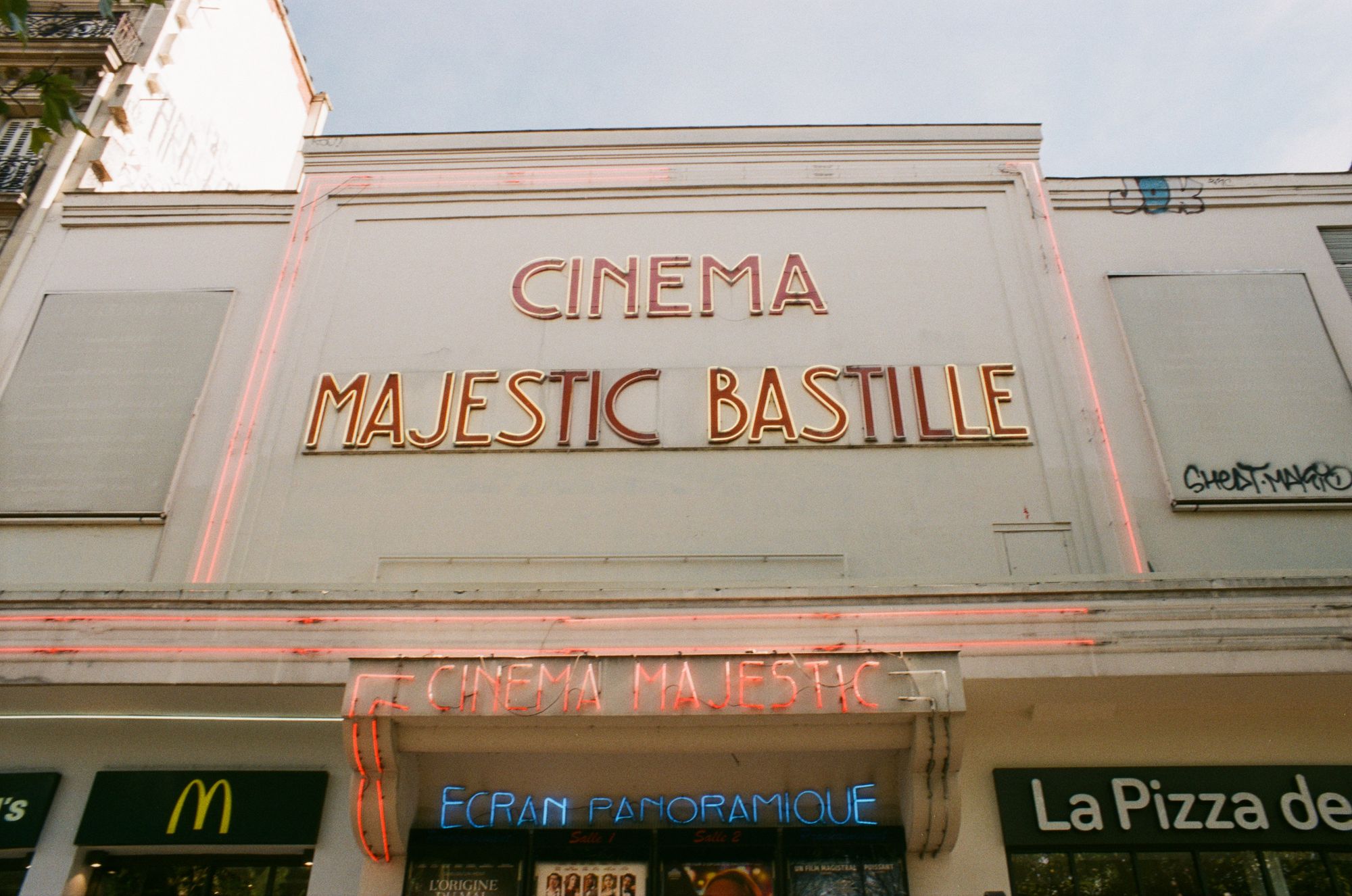 It was while I'd been on the train from London that I'd spotted that my digital camera's sensor was dirty, leading to unpleasant blotches on the image. That wouldn't do. I did have another camera, but by this point I was already almost a third of the way through my roll of Fujicolour 100 and wasn't sure where I'd be able to buy film. A nightmare while on holiday. So I managed to swing past Objectif Bastille, near Gare de Lyon, to get some cleaning swabs—significantly more pricey than what you'd get off (e.g.) Amazon, but beggars can't be choosers. The staff were very pleasant and helpful.
This wasn't the only photographic disaster. Near Gare de Lyon we came across a very pretty side street. Unfortunately, I had the 50mm lens from my film camera on my digital camera with an adaptor. This results in some lovely fall-off of focus and light at the edge of the image... as long as you get the focus exactly right, because the lens does not auto-focus. Reader, I did not get the focus right, and I left the aperture very narrow leading to a long shutter speed and camera shake as well. Look at this absolute trainwreck. (I'm sharing this because when people tell me they like my photos, my response is always, 'you've not seen the terrible ones.')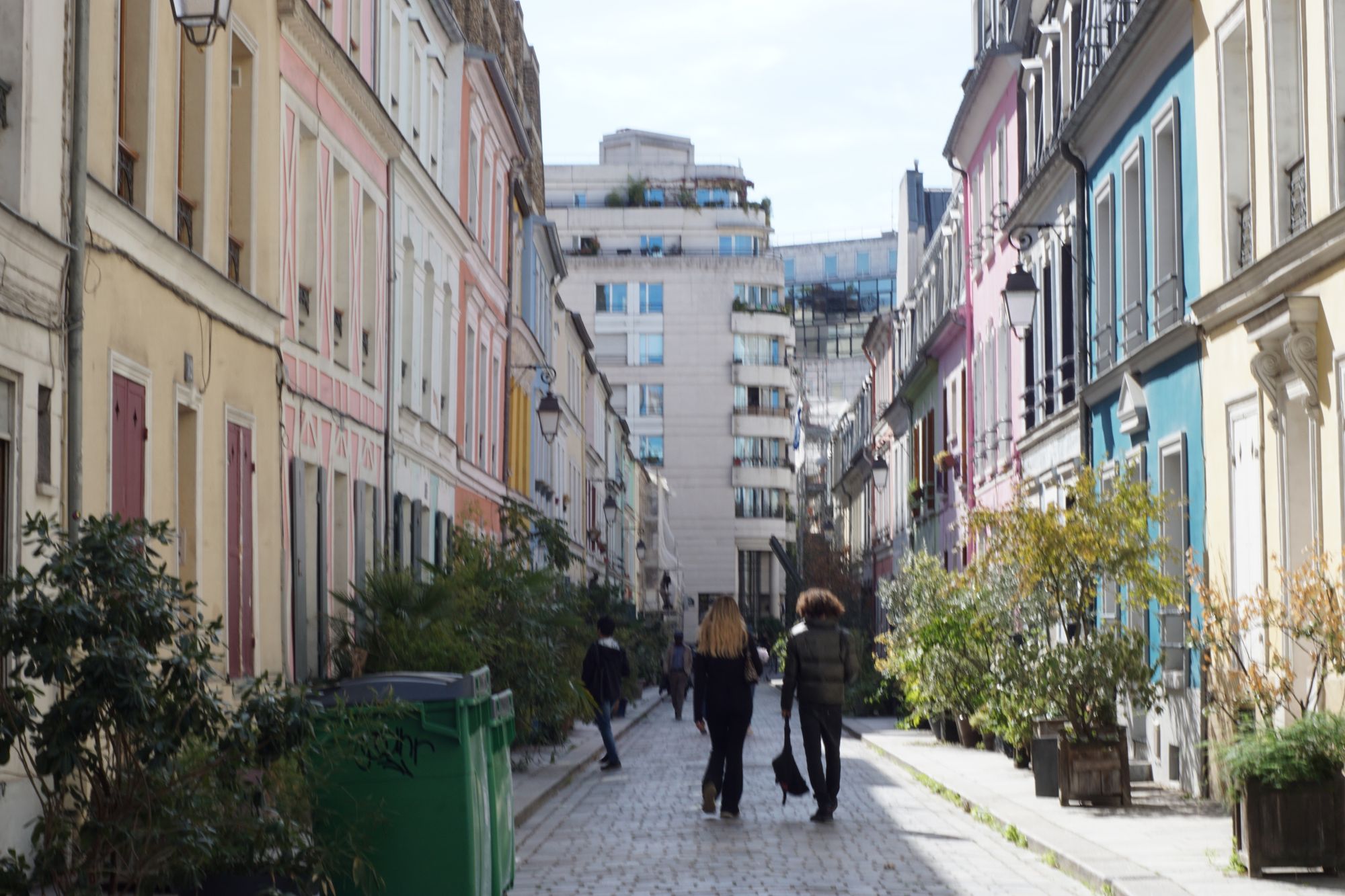 We made it to Gare de Lyon in plenty of time, if not exactly comfortably (juggling suitcase + ticket + coffee was not fun.) I even had enough time to stop outside the camera shop to try and clean the sensor there and then. It mostly worked.
(Just don't look at this image of the clocktower at Gare de Lyon, where I obviously hadn't wiped the fluid off or let it dry properly.)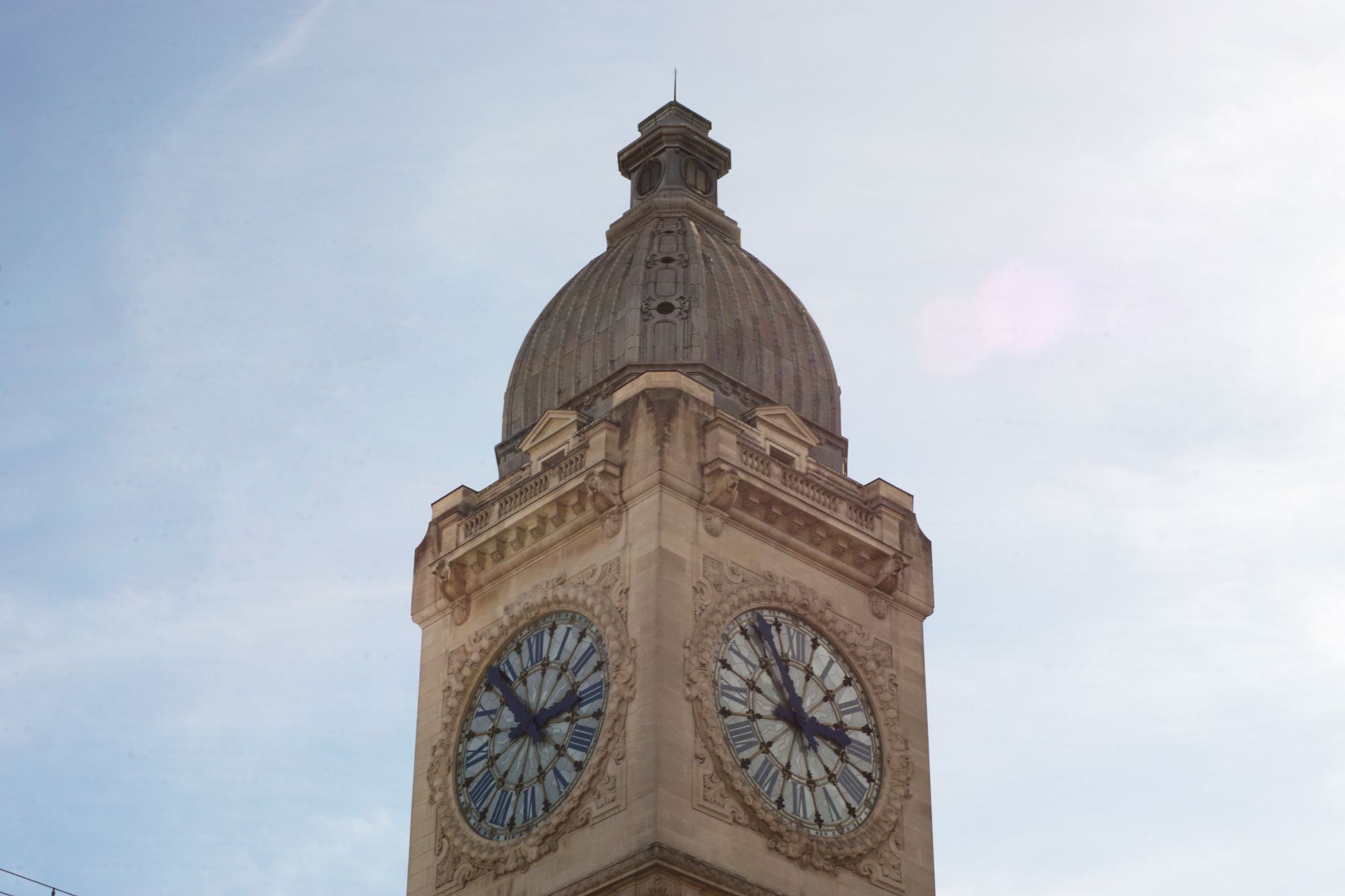 ---
Because I took a lot of photos on holiday, this is going to be a series of a few posts from our trip to Venice, the long way round. Next stop: Milano Centrale.