Weeknotes 2022.47: time swirls around us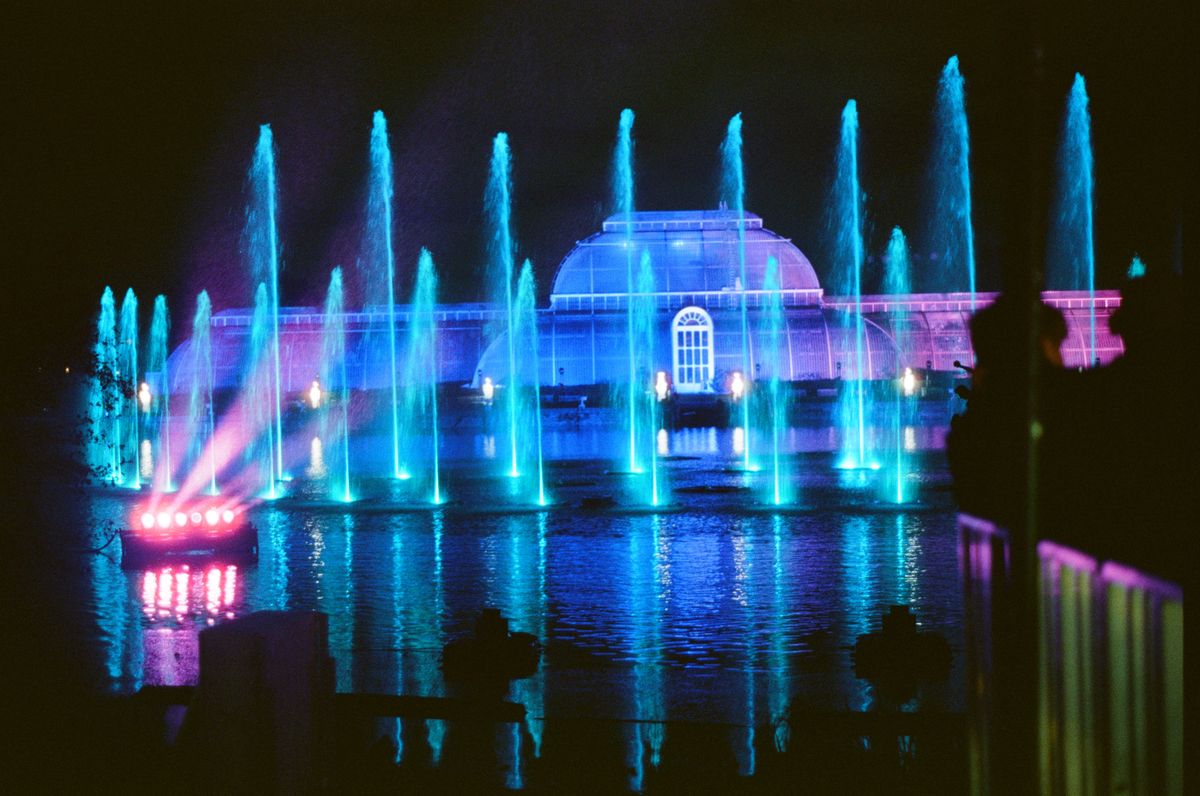 The film came back from the first day of my 30s (previously) when we went to Christmas at Kew. It led to an interesting discovery: the fast 50 lens (f1.4) that came with my Minolta X-300 has the same, or a similar, swirling effect to the Helios 44-2 (previously) which is famed for this effect. Just have a look at these bokeh balls: the effect is more pronounced on the Helios (and there's obviously a difference thanks to exposure and the sensitivity of the film vs. the APS-C sensor) but the optical qualities are similar, albeit with a different twist (or swirl.)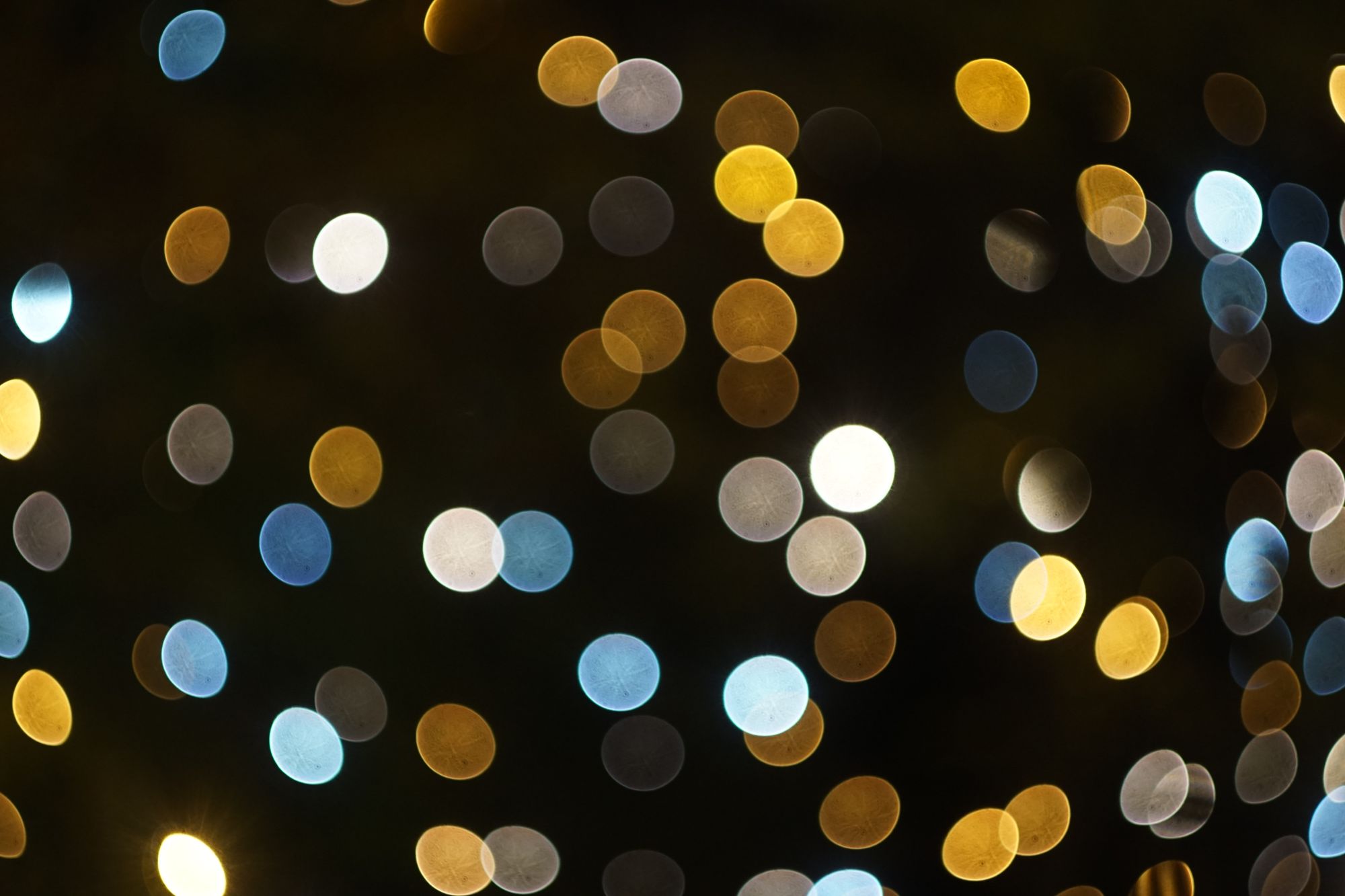 The reels (one of Portra 800, one of Cinestill 800T) were very hit-and-miss as one would expect in the dark and while being jostled by the public, but I was genuinely astonished to get this one out of Jeff Eden's Floriraison display: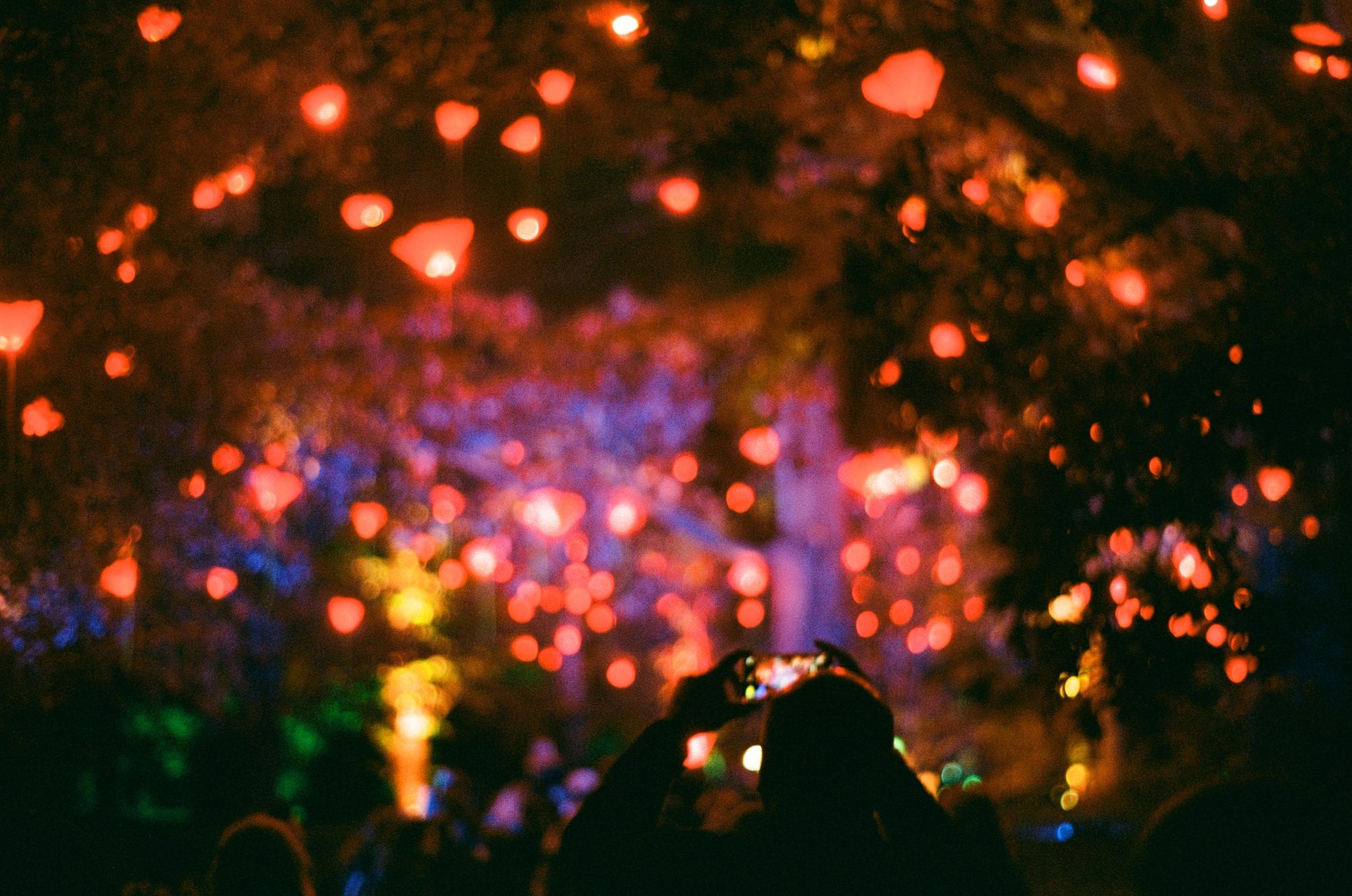 Shooting on film again is fun. I cannot recommend Sendean Cameras' repair service enough.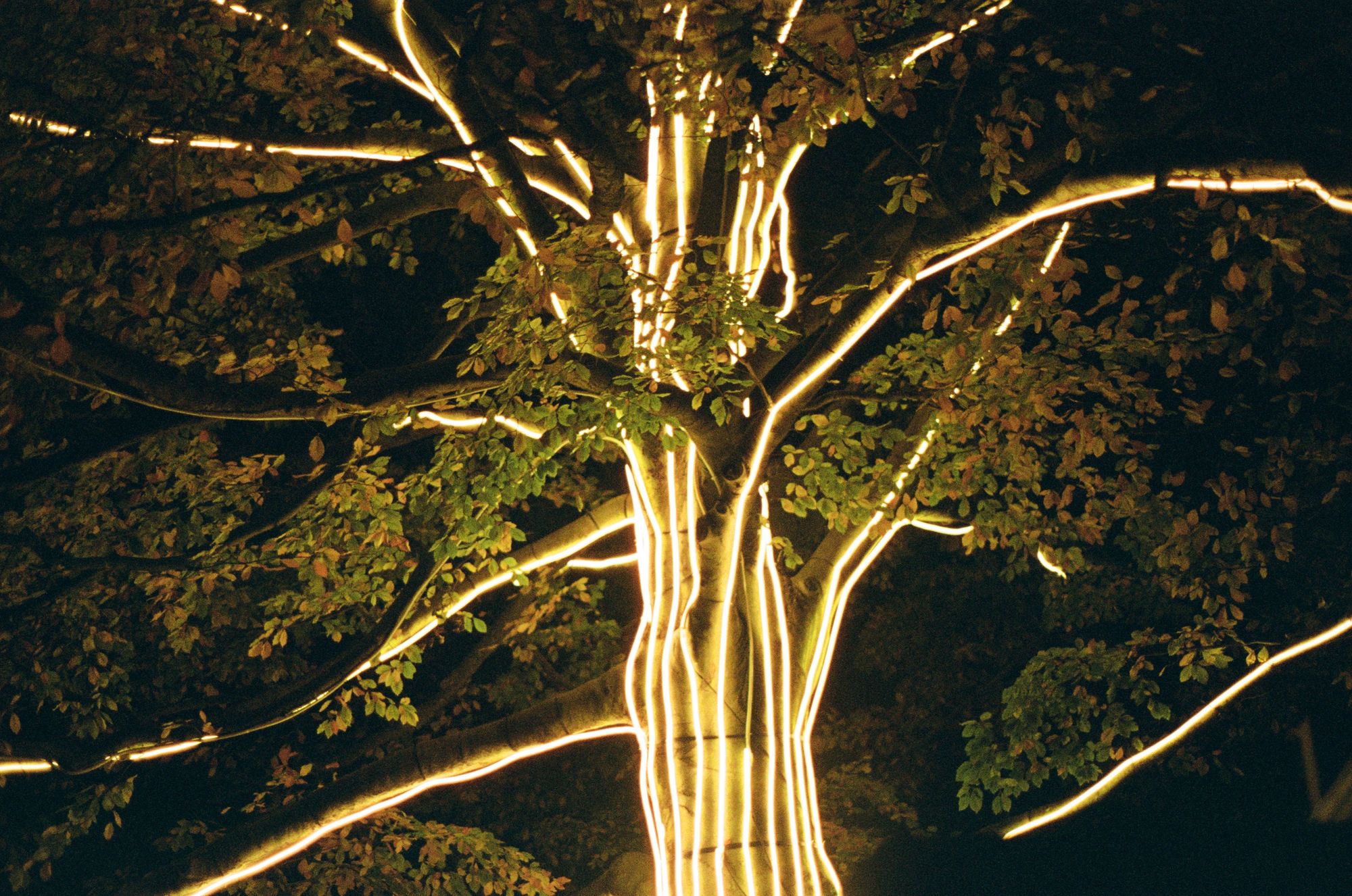 A friend said tonight that she thinks the pandemic has changed our perception of time; not going out for the best part of 2 years meant that in some ways we feel younger than we are, and that we've missed a lot. I'm now in my 30s. This year in particular feels like longer than that, with the number of world events that have happened; or maybe things have always been happening that fast, and we're now just more exposed to it thanks to 24/7 news and Twitter and literally everything having a news ticker on it these days.
(Or maybe it's because the amaryllis and the paperwhites are already flowering, and it's not even December yet.)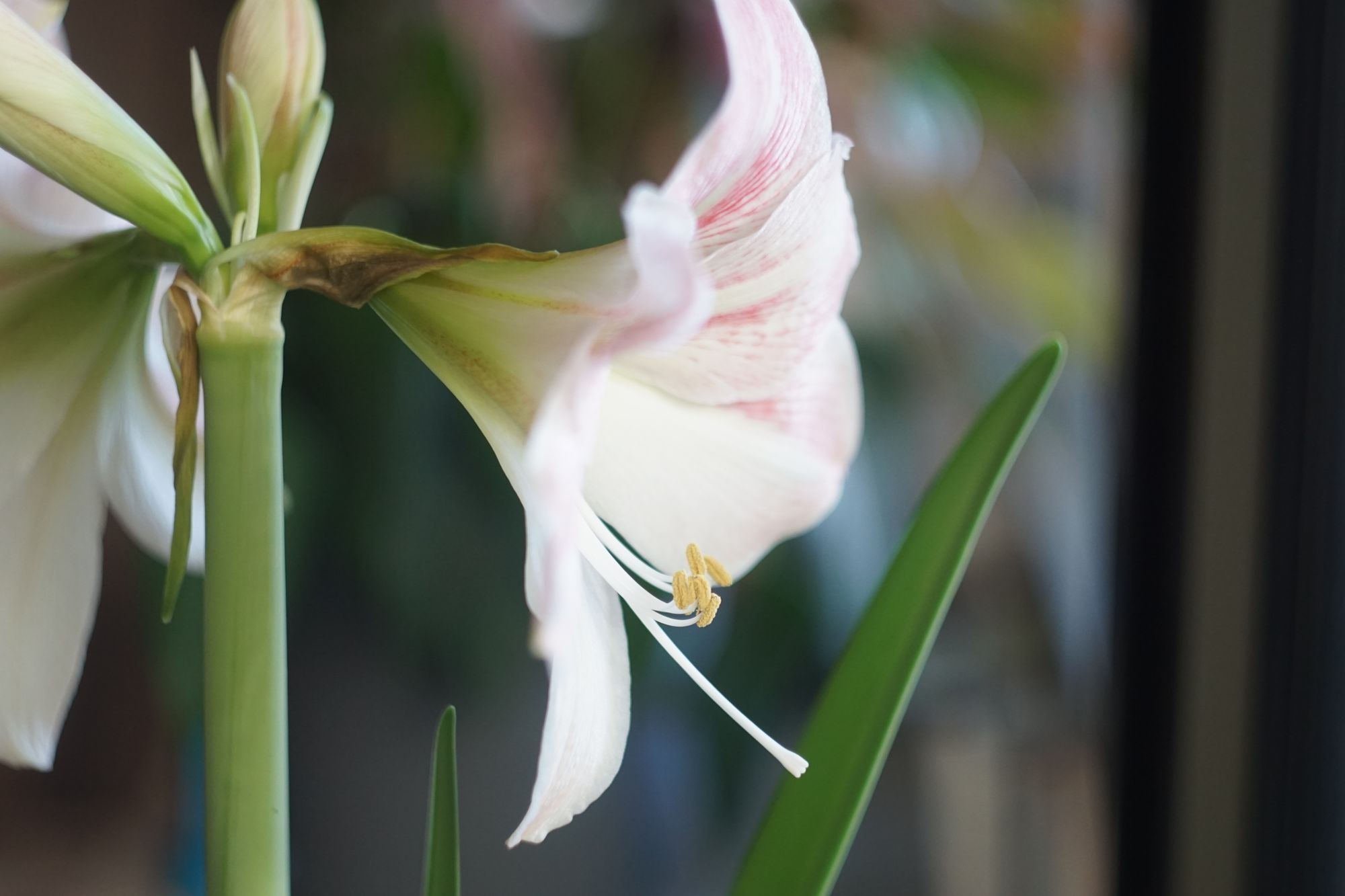 I feel like I'm turning into a grumpy old man (or maybe I was there already) because I wrote a complaint to TfL on Wednesday about the number of announcements at Whitechapel station. I just think that, in the 8 minutes I waited for a connecting train to Stratford, five announcements at platform level about 'adverse weather conditions' and how I should take care on the platforms, escalators, and all other areas of the station, plus six about how I should stand on the right on the escalators, keep clothing clear, use the lifts if I have luggage etc., is excessive. By comparison, I picked up a train from Farringdon on Saturday—blissful silence. Only a brief reminder to book step-free assistance if you're going towards Shenfield or Maidenhead, and the actually important ones about the destination of the approaching train. Britain really needs to wean itself off 'sign make it better' and 'announcement makes it better' syndrome.
NaNoWriMo update: Still floating around 25,270. Not winning this year, but grateful for the extra progress I've made on a story idea that I'm convinced has legs. (Previously, previously.)